PRMA outlines key initiatives to reclaim competitiveness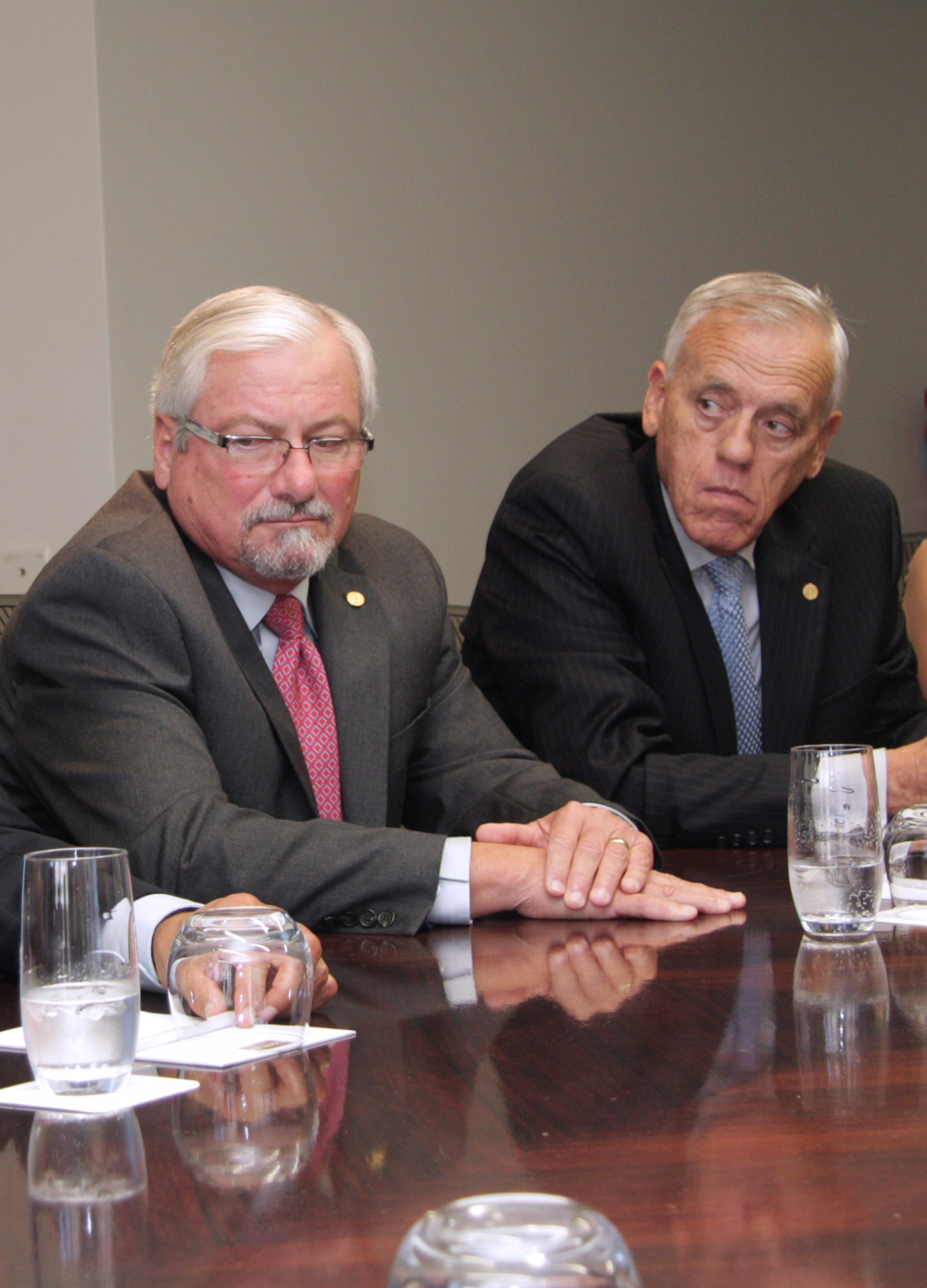 Calling it its "manifesto on the economy," the Puerto Rico Manufacturers Association unveiled Thursday a series of initiatives needed to regain the ability to expand the island's economy and create jobs.
During a well-attended executive summit event held at a San Juan hotel, the trade group said Puerto Rico must address three critical areas to move forward: improving the education system, strengthening its scientific and technological capacities, and addressing the complex social problems that plague the island, such as crime
"To achieve a major change in our economy, we need to compete more aggressively and effectively to retain what we have achieved and increase the footing of all productive sectors, both mature and emerging," PRMA Executive Vice President William Riefkohl said. "We will continue to fight for the competitiveness of industries in Puerto Rico."
The group also outlined measures that on the short, medium and long term will facilitate achieving these goals. Most pressing, the PRMA said, is the need for the private sector to insert itself in the process of defining the economic agenda, something the Private Sector Coalition has begun doing, Riefkohl said.
The Private Sector Coalition is a local organization formed in 1997 to encourage competition, and represents at least two-dozen local trade groups, including the PRMA, that generate thousands of jobs on the island.
Meanwhile, the PRMA said supporting regional initiatives also is key for short-term results, as is allowing the full depreciation of a productive investment in one year. This measure, which is already in use in certain U.S. jurisdictions, would require paying attention to the criteria adopted to define eligibility and additional tools that can be used, such as an Incremental Investment Tax Credit.
Additional reforms needed
In its presentation, PRMA officials also noted the need for several reforms, which could provide results in the months ahead. Improving the island's energy system, the labor market, the recently passed tax reform and implementing a government structural reform are all steps included in the list.
"Some have already begun to take shape, but they need adjusting to make them more effective," Riefkohl said.
Meanwhile, the longer road to regaining competitiveness calls for achieving a broad consensus on the vision wanted for Puerto Rico and the strategies to achieve it, as countries like Chile and Colombia have done.
New strategies must hinge on advanced services and promotional policies, needed to focus on sectors that represent the new global economy, including biosciences, information technology and the aerospace industry.
"Promotional policies should place emphasis on what has been called innovative entrepreneurship, of which there are excellent examples in Puerto Rico, and not on repetitive entrepreneurship," said Riefkohl, adding that some of those new opportunities abound in areas such as in the development of alternative energy sources and agro-industrial development.
The information and documents contained in "News is my Business" are property of this site. You may not copy, distribute or use this information without the express written permission of this site's creator, unless it is for personal or educational purposes. Fees for commercial or for-profit use apply.