Saks Fifth Avenue will provide tentative reopening date to court later this month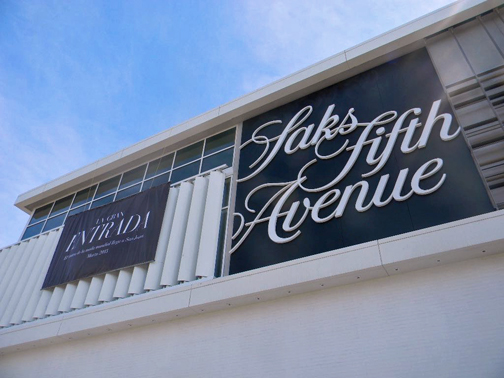 Luxury retailer Saks Fifth Avenue agreed to provide the San Juan Superior Court a "non-binding reopening target date" of its store at The Mall of San Juan by Dec. 29, this media outlet learned.
The information will be provided as part of a lawsuit that mall operator Plaza Internacional filed against the retailer in October for keeping it in the dark about recovery and reconstruction plans after Hurricane María ripped through Puerto Rico — and the store — on Sept. 20.
On Tuesday, San Juan Superior Court Judge Anthony Cuevas presided over the first hearing in the dispute, agreeing to accompany the parties on a site inspection of the multi-level anchor store.
This, after the parties were unable to reach any agreements during a two-hour dialogue session the judge mandated to see if they could talk things out.
During the walk-through of the Saks store, "made it clear to the court that damages were substantial and will take time to repair," a source with knowledge of the situation told this media outlet.
"The judge acknowledged that Saks was repairing the store and there was progress. He didn't want to assume the role of construction supervisor," said the source. "The judge understood that the contract doesn't require providing an opening date."
At the Tuesday hearing, Plaza Internacional sought an injunction against the retailer, requiring it to comply with its contractual obligations regarding repair and recovery measures following a catastrophic event.
A hearing has been slated for late January.