Sacred Heart, PRSBTDC join to promote innovation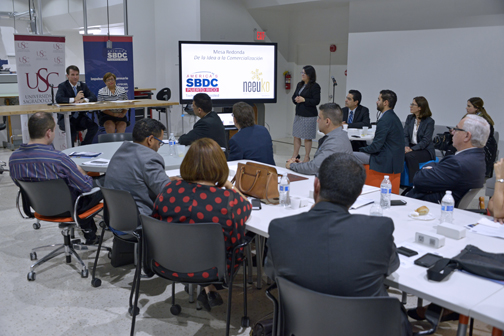 Students and professors from Sacred Heart University will have the support of the Puerto Rico Small Business and Technology Development Centers (PRSBTDC) to create new businesses based on innovation, the organizations announced Monday.
This will be possible as part of the new affiliation agreement between the PRSBTDC and Sacred Heart University.
The agreement seeks to promote initiatives that yield benefits to business projects and create economic opportunities for innovative companies. Sacred Heart's Collaborative Innovation Center, also known as Neeuko, will be responsible to coordinate the effort.
Sacred Heart University President Gilberto J. Marxuach-Torrós formalized the agreement with PRSBTDC Director Carmen Martí.