Puerto Rican Endeavor Entrepreneur featured in 'Think Big' LatAm podcast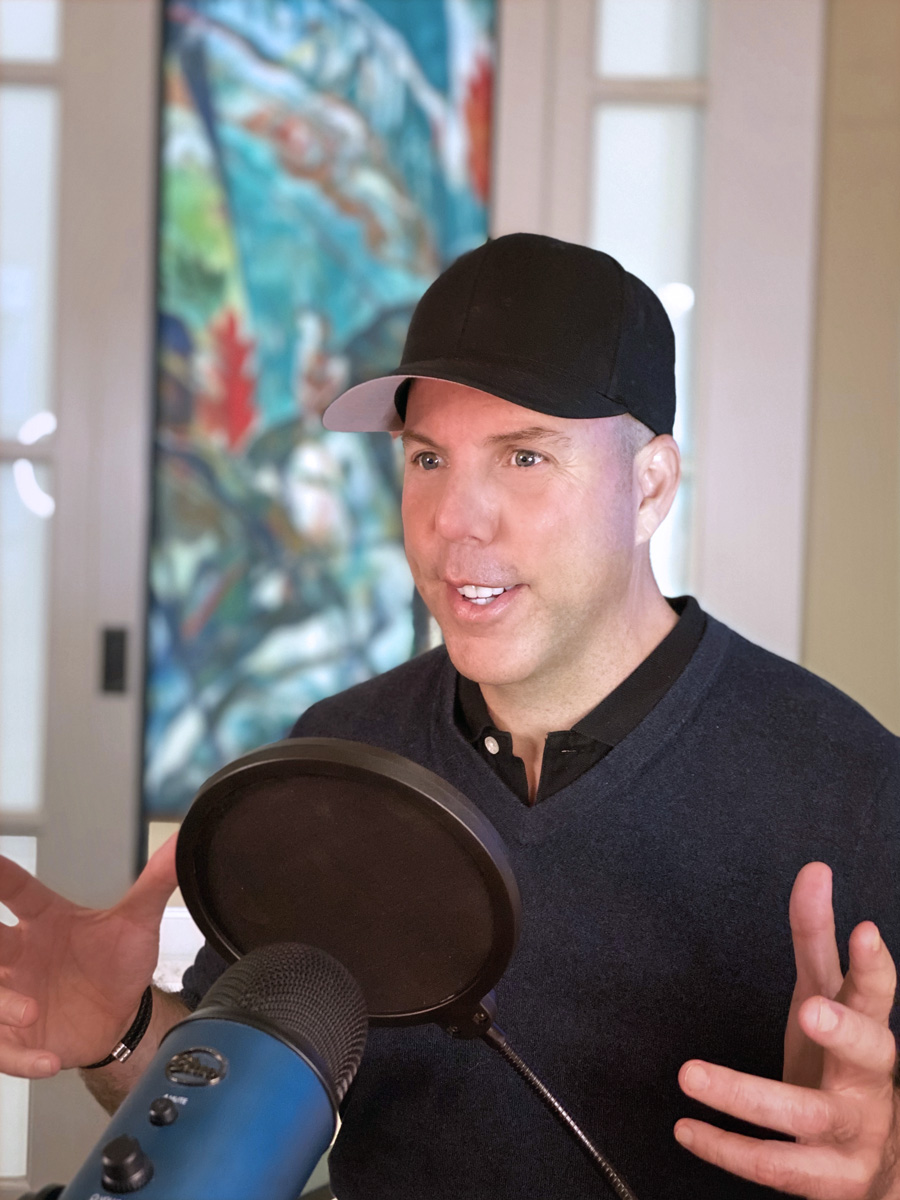 Puerto Rican Endeavor Entrepreneur Carlos García, co-founder and CEO of the Andiago! company, is one of nine featured entrepreneurs in the Endevor-produced Think Big podcast that seeks to inspire entrepreneurs to find their purpose, transform industries, impact humanity and change the world.
Hosted by Mexican media and business consultant Genaro Mejía, Think Big explores the stories of Latin American Endeavor Entrepreneurs that reinforce core ideas of the Endeavor philosophy, such as having the most innovative ideas, the ability to execute them, and achieving scalability of their businesses causes a multiplier effect on the business ecosystem.
According to the Endeavor philosophy, a "high impact entrepreneur" becomes such, once they think big, play big and return home to multiply success.
The podcast premiered on Aug. 25 and can be heard on major online streaming platforms, including Spotify, Apple Music, and Google Podcasts, among others.
Each of the nine episodes is dedicated to a Latin American Endeavor Entrepreneur, including: Fernando Moncayo, co-founder and general director of Inspectorio; Matías Woloski, co-founder and CTO of Auth0; and Loreanne García, co-founder and CPO of Kavak.
The topics discussed in the Think Big episodes address many of the concerns of entrepreneurs such as failure and crises, as well as their success stories.
"Carlos García's career is the perfect example of what a high-impact entrepreneur can achieve with the support of the Endeavor network. We are excited to be able to share his experiences through this podcast and we hope that his story will inspire other entrepreneurs to join our organization," said Erika Medina-Vecchini, executive director of Endeavor Puerto Rico.
For his part, García said, "2020 has been a year of transformation for everyone. For me, the transformation began when I was selected as an Endeavor Entrepreneur in Tokyo, Japan in July 2019. Our optimism and Endeavor's support led us to start my fourth startup in the midst of the pandemic."
"The idea began during Endeavor's selection process and matured as I participated in the Harvard Mastering Growth course with Reid Hoffman, who is the founder of LinkedIn, investor and member of Endeavor's board of directors. I really enjoyed the conversation with Genaro and I hope that many will enjoy the podcast," he said.
The global Endeavor organization supports more than 2,000 entrepreneurs in 35 markets and 59 cities around the world. Once selected, Endeavor Entrepreneurs have access to personalized services, including access to local and international mentors, investors and capital, and new markets, as well as participation in professional training programs at Harvard and Stanford.
Endeavor Entrepreneurs have a record of significant impact, including creating 4 million jobs, $20 billion in revenue in 2019, and creating sustainable economic growth models in their home countries.
In Puerto Rico, Endeavor has impacted 21 entrepreneurs through its selection process who have received more than 150 hours of mentoring. The companies that these 21 entrepreneurs lead generate more than $140 million in gross income each year and create 800 jobs.