Puerto Rican game developer Lantigua named Global Rising Star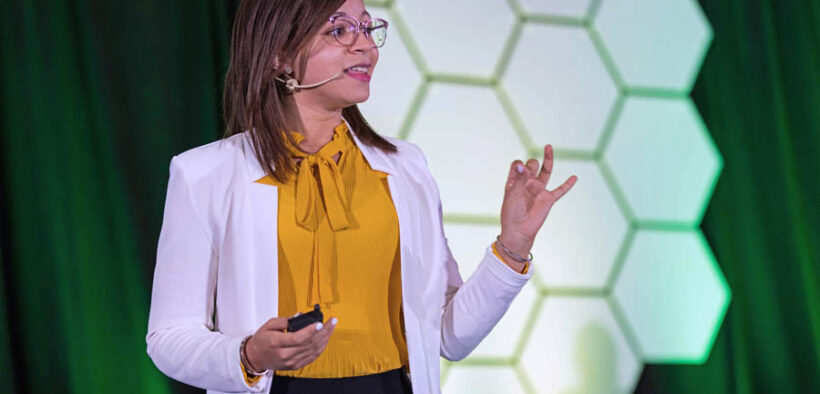 Globant, a company that focuses on reinventing businesses through innovative technology solutions, recently announced the winners of its fourth annual Women that Build Awards. Among the honorees was Jaloree Lantigua from Puerto Rico, who was named a "Global Rising Star Winner."
The fourth edition of the Globant Awards – Women That Build Edition honors influential women in STEAM (science, technology, engineering, arts and mathematics) industries who inspire others and effect positive global change. The awards seek to increase visibility, acknowledge contributions and address ongoing workplace challenges, including non-inclusive environments, unequal pay for equal work and gender biases in hiring and promotions.
Lantigua is a game developer, technology instructor and speech therapist highlighted in Forbes 30 under 30: Puerto Rico for her work with special needs students in STEAM fields.
Lantigua has garnered attention for employing students with disabilities and establishing women-led teams in the technology field, with women comprising 75% of team leader roles at STREAM Technologies, the educational technology center that Lantigua founded.
STREAM Technologies aims to foster creativity, reading, writing, experimentation and independent construction among young students by offering courses in video game development, virtual reality and esports for both typical students and those with special needs or exceptional abilities in Puerto Rico.
Patricia Pomies, chief operating officer at Globant, explained the recognition's significance: "The Women that Build Awards were created four years ago to motivate more women to join the technology industry by shining a spotlight on trailblazing women who are making a positive impact. There is still more work to do to reduce the gender gap in our field. This is why we take every opportunity to spur innovation and collaboration while promoting plurality and connecting women from different parts of the world.
"This year's nomination process received the largest response ever. We got to meet so many women who are not afraid to shake up the game in their communities, so we want to congratulate not only the winners, but all who participated for sharing their stories with us and our community."