Puerto Rican led Pryze receives investment from Level Up Ventures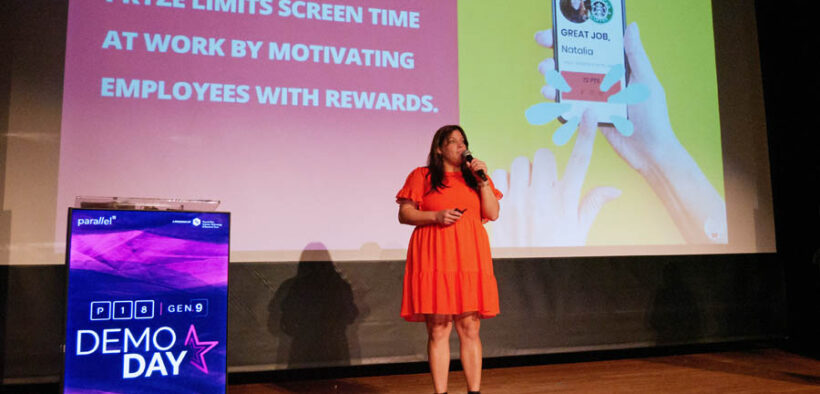 Level Up Ventures has announced a significant investment in Pryze, a company led by Puerto Rican founder Natalia Micheletti, which consists of an operating system for deskless workers designed to boost employee productivity and retention. 
Pryze was founded in 2019 and takes advantage of behavioral trends and positive psychology to improve employee motivation, including a unique approach to eliminate the distraction of cellphones in the workplace.
The company said it partners with businesses to reward employees for positive behaviors. The company's initial focus is on quick service restaurants (QSRs), but its existing clients include those in retail, hospitality and other business sectors.
"We are profoundly thankful for Level Up Ventures' investment and collaboration. Their unwavering confidence in our mission, along with their exceptional expertise and strategic guidance is vital in propelling Pryze to new heights," said Micheletti, who is also Pryze's CEO. "This pre-seed funding empowers us to scale our sales team and hasten product development, paving the way for a transformative impact on the lives of countless deskless workers across the globe. I am so proud to be the first Puerto Rican company in Level Up Ventures' international portfolio. I have represented Puerto Rico internationally in many sports and I am always working hard to make sure I represent my roots in the best way possible."
Level Up Ventures is a Hearst-backed investment vehicle launched in 2021 with a mission to "help close the racial wealth gap." It invests capital and provides services to early stage, tech-enabled startups led by Black and Latino founders.
Its managing director, Shashi Srikantan, said: "We are excited to announce our investment in Pryze, an innovative future-of-work platform for the 2.7 billion deskless workers across the globe. Pryze is well-positioned to become the go-to human capital operating solution for this massive but often overlooked population, and we look forward to supporting their growth."
As former restaurant owners, franchisees and retail executives, co-founders Micheletti and Tim Hylton explained that after experiencing a loss of productivity and workplace errors that were the result of distracted employees, they built Pryze to address their frustrations. The platform centers around a rewards-based incentive app that allows businesses to recognize and reinforce good employee behaviors.
To date, Pryze's innovative approach has attracted clients such as Amazon, Subway, Tropical Smoothie Cafe and Marriott.