Puerto Rico gov't agencies lobby in D.C. for NAP to SNAP transition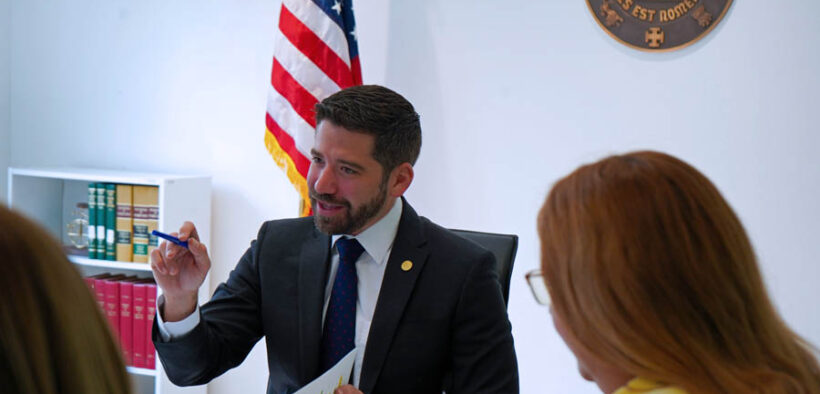 Representatives from Puerto Rico Federal Affairs Administration (PRFAA), the Family Department's Administration for the Socioeconomic Development of the Family (ADSEF, in Spanish) and the Office of Management and Budget will join efforts to continue advocating for the island's transition from the Nutrition Assistance Program (NAP) to the Supplemental Nutrition Assistance Program (SNAP) in light of the reauthorization of the 2023 Farm Bill.
Puerto Rico's transition from NAP to SNAP is a priority for Gov. Pedro Pierluisi's administration and his public policy agenda in Washington, D.C. So, as part of a multisectoral effort, the agencies will hold meetings in Congress throughout the week with both House and Senate offices to report on the advances that have been made to reduce the number of years it will take to transition the island from NAP to SNAP, government officials said.
Approximately 1.5 million Puerto Ricans receive assistance from NAP, benefiting a total of more than 877,000 families. According to the U.S. Department of Agriculture, Puerto Rico receives about $2.8 billion under NAP. With SNAP, Puerto Rico would receive some $4.5 billion annually.
The U.S. Department of Agriculture's Food and Nutrition Service (FNS) conducted a study estimating that Puerto Rico's transition from NAP to SNAP would take approximately 10 years. However, studies conducted by state agencies estimate that, using technologies that are currently implemented, the transition would take about five years.
"With the reauthorization of the Farm Bill just around the corner, it's imperative to reiterate the progress that the government of Puerto Rico has made to reduce the number of years it will take to transition from NAP to SNAP on the island," said PRFAA Executive Director Luis Dávila.
"At this time, there are several bills running in the House and Senate that would allow Puerto Rico to be included in SNAP, which is why the meetings we will be holding this week are of the utmost importance," he said.
"SNAP would bring with it, not only an increase in funding, but also the opportunity to transform Puerto Rico through reforms that would allow greater flexibility in emergency situations and the opportunity for recipients to work without the risk of losing benefits, as happens today," said Dávila.
Meanwhile, Puerto Rico Family Secretary Ciení Rodríguez said, "If we take into account the sociodemographics of NAP recipients in Puerto Rico, our island's transition to the SNAP program is literally an act of social justice."
"Forty percent of the recipients are adults over 60 years of age, 22% are minors and 6% are people with functional diversity," Rodríguez said.
ADSEF Administrator Alberto Fradera said the agency has a plan that identifies all the aspects that need to be addressed in the transition to SNAP.
"We are training and have the technical support of the Food and Nutrition Service team of the federal Department of Agriculture. We are aligning every aspect required to have an orderly transition for the benefit of families in Puerto Rico. These meetings are necessary to continue providing updated information and clarify any doubts that members of Congress may have," he said.