Puerto Rico TV veteran to head America CV Network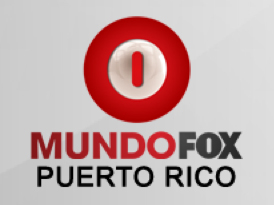 America CV Network announced Wednesday that veteran Hispanic television executive Rubén Torres-Muñoz has been named general manager for the Puerto Rico market.
Torres will be responsible for developing and implementing a strategy to reinvigorate revenue growth and market share for America TeVe WIRS Puerto Rico and MundoFox WJPX Puerto Rico.
Previously in Telemundo Puerto Rico and WAPA-TV, Torres brings in more than 22 years of television industry experience to his position. He will start his new role this month and report to America CV Network CEO and President, Omar Romay.
"Between his proven track record of excellence in production and dynamic leadership skills, Rubén Torres is uniquely qualified to take both of our stations in Puerto Rico to the next level. Ruben understands the nuances and subtleties embedded in the Puerto Rican idiosyncrasy and that makes him the ideal candidate to help us serve this local community. We are extremely excited to have him onboard," said Romay.
Torres started his career as a creative editor for Puerto Rico's public television station. He later became creative supervisor and director of promotions at WAPA-TV, executing multiple successful promotional campaigns.
"The television industry is enjoying a great moment of transition and it is becoming the product of audience-driven content. I am committed to bring AmericaTeVe and MundoFox closer to our people by creating breakthrough content that is proven to please our market," said Torres.
"I will focus on driving interactivity between the two brands and promoting continuity and expansion within our own programming in Puerto Rico, Miami and New York," said Torres.
He took a short break from television and worked in the film industry for two years in productions like Amistad (Steven Spielberg) and Contact (Robert Zemeckis). He was then offered the opportunity to create prime-time live shows for Telemundo Puerto Rico, together with producer Tony Mojena. As a production manager, he worked behind many successful shows such "De Noche Con Sunshine," "Susa y Epifanio," "Estudio 69," "Dame Un Break," and others.
Most recently, he worked as marketing and creative services director at Telemundo Puerto Rico, where he excelled at creating effective promotional campaigns and new content presentations. He was also part of the special task force in charge of managing creative services for KVEA Los Angeles. Torres was a participant of NBCUniversal Creative Leadership Symposium in Los Angeles.