Puerto Rican teams headed to world robotics competition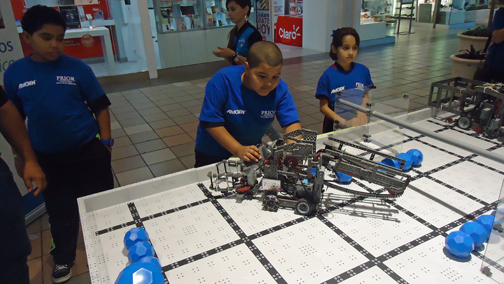 A delegation comprising 27 teams of elementary, middle and high school students will be traveling to Anaheim, CA next month to represent Puerto Rico in the VEX Robotics World Championship 2014, the Puerto Rico Institute of Robotics announced.
In preparation for the trip, students participated in exhibition competitions last weekend at Plaza Las Américas in San Juan and Plaza del Caribe in Ponce to drum up support to finance the trip. The delegation will represent the island among more than 700 teams from 24 countries taking part in the event on April 24, PRIOR said.
"Last year the Puerto Rican delegation obtained 12 awards in different categories," said Wence López, director PRIOR. "Students will participate in several competitions which include design, best autonomous robot, and teamwork."
PRIOR is supported by companies such as Amgen, the Puerto Rico Department of Education, NASA, the Puerto Rico Industrial Development Company and several colleges "that help us expand the program's reach and develop skills in science, math, engineering and robotics," López said.
"As a biotechnology company, we emphasize our commitment to education in science, community safety and wellbeing," said Annette Rodríguez, senior communications manager at Amgen. "We firmly believe that a robotics experience results in great benefits and success for students in the future."