Pulso entrepreneurial program extends access to capital services islandwide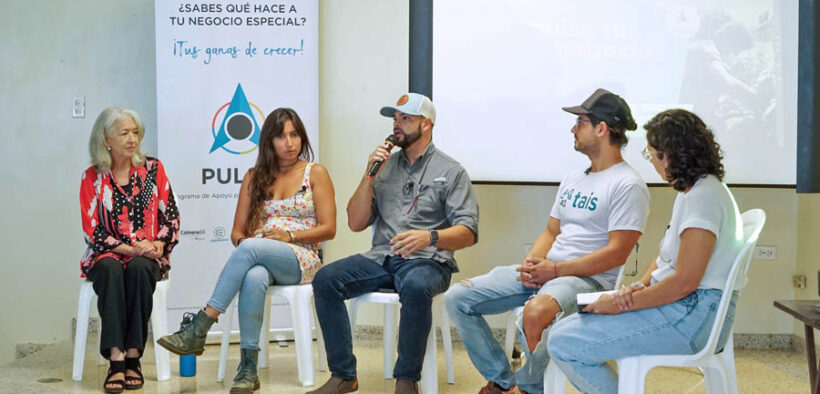 The business training and mentorship program Pulso, offered by the Foundation for Puerto Rico (FPR) and the U.S. Small Business Administration, has announced the islandwide extension of its capital access services to businesses.
The program, which was launched in February 2022 and has had three cohorts, has mainly focused on serving businesses in the northern region, specifically in Arecibo, Barceloneta, Camuy, Dorado, Florida, Hatillo, Manatí, Toa Alta, Vega Alta and Vega Baja. However, with this announcement, entrepreneurs from all over the archipelago will be able to request capital access services, the nonprofit announced.
Pulso is part of the SBA's Community Navigator Pilot Program, which is designed to provide small businesses with tools and resources to expand. In their latest effort, FPR and the Latino Economic Development Center (LEDC) have launched their access to capital initiative, as part of Pulso's efforts for entrepreneurs.
"This initiative consists of offering a series of financing products for established or emerging companies, from $2,500 to $250,000, to meet needs such as the purchase of equipment, working capital, purchase of an establishment or other expansion efforts," said FPR Program Manager Anneliz Oliver.
"Unlike traditional banking, several of the financing products we offer tend to have more flexible terms and conditions, which increases the chances of approval for a financially constrained entrepreneur," she said.
The program, in addition to offering financing products, recognizes the need for support during the preparation process to request them. For this reason, the initiative provides individualized technical assistance to develop the business plan, projections and permits to those entrepreneurs interested in requesting a product for access to capital through the free program.
Businesses interested in requesting any of the available products may complete the pre-qualification form online.
The Pulso program was created following a $1 million SBA grant to aid small businesses by providing them access to to financial assistance programs that can contribute to their recovery, growth and capacity to respond to the impacts of the COVID-19 pandemic, and any emergency situations that arise along the way, such as the case of Hurricane Fiona last year.
To date, the program has provided more than 1,400 hours of mentoring to more than 150 companies, and more than 100 hours in workshops. In addition, the program has secured close to $300,000 in capital for participating companies, and this amount is projected to continue to grow through this initiative that will provide opportunities to businesses throughout the island through the LEDC.