RadioShack extends recycling program to Puerto Rico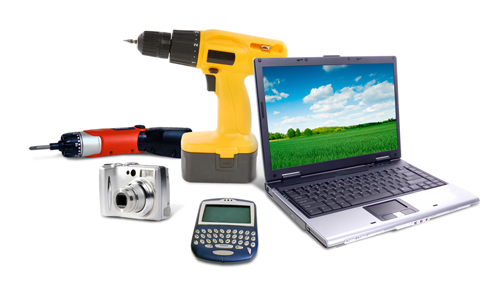 Celebrating 20 years of association, RadioShack and Call2Recycle announced this week they will be expanding their battery collection and recycling program to stores in Hawaii and Puerto Rico.
In 1994, Call2Recycle was established as a nonprofit stewardship program to collect, transport and recycle rechargeable batteries in order to keep them out of the solid waste chain. Today, RadioShack, one of the first retailer chains to participate voluntarily, has become Call2Recycle's highest-volume retail partner. Anyone can take their cell phone or used rechargeable battery to any RadioShack for recycling, with no purchase requisite.
"As a long-trajectory partner, RadioShack continues to be a key advocate of our collection and recycling program. We are proud to expand the program this year to additional locations," said Carl Smith, CEO of Call2Recycle Inc. "Our success depends on industry leaders, like RadioShack, to work with us to increase consumer awareness of the importance and ease of recycling at their neighborhood stores."
All RadioShack stores in the contiguous United States offer the program to their clients. This widespread participation in the program is responsible for approximately 10 percent of Call2Recycle's total rechargeable battery and cell phone collections to this date, the company said.
"RadioShack is a proud partner of Call2Recycle, providing communities with a smart, convenient, no-cost option for recycling cell phones and rechargeable batteries," said Joe Magnacca, CEO of RadioShack. "Our association with Call2Recycle has helped deviate more than 7 million pounds of these items from landfills to ensure that they are adequately recycled."
Lead by five battery manufacturers in 1994, Call2Recycle is an R2-certified program that brings together battery manufacturers, battery-operated product manufacturers, retailer chains, businesses, public agencies and consumers to ensure a proper management of battery disposal. Call2Recycle has collected more than 85 million pounds of batteries and cell phones since its origin.