Puerto Rico to host regional telecom conference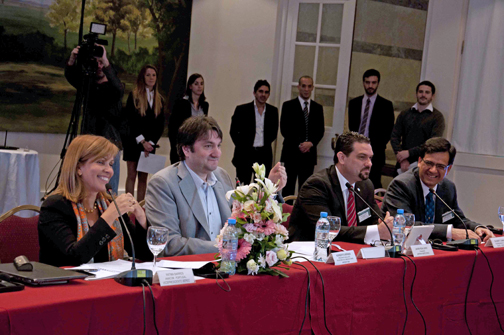 Puerto Rico will host this year's annual Latin American Forum of Telecommunications Regulators convention in November, when industry representatives from the region will convene to discuss and seek solutions to current issues.
Furthermore, the convention will pave the way for Puerto Rico Telecommunications Regulatory Board President Javier Rúa-Jovet to take over the rein of the organization known as REGULATEL in 2015, the agency confirmed recently.
His election marks the first time that Puerto Rico chairs such a high-level international organization.
Rúa-Jovet recently represented Puerto Rico in the REGULATEL summit in Argentina, which also included a gathering of the Body of European Regulators for Electronic Communications (known as BEREC).
"Our participation in both events was very productive. Beyond providing significant technical and regulatory exchanges between the member countries and officials and personalities who will visit us, the November plenary is itself an event of economic impact for [San Juan] and a chance to promote the island as a destination for international and multilateral summits," he said.
"In addition, the ratification of our presidency of REGULATEL is a recognition by the international community of the Commonwealth's capacity as participant in this action area, and provides a vehicle for our very special regulatory voice, which has strong North American roots, to be felt in the western hemisphere and Europe," said Rúa-Jovet.