Gov't releases RFQ for new strategic advisor, legal counsel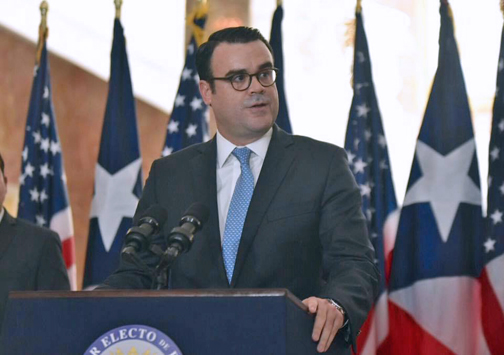 The new administration under Puerto Rico Gov. Ricardo Rosselló on Wednesday released a Request for Qualifications (RFQ), seeking a new strategic advisor and legal counsel to move ahead with restructuring the Commonwealth's $68 billion debt.
The Executive Director for the Puerto Rico Fiscal Agency and Financial Advisory Authority (FAFAA), Gerardo Portela-Franco, put out the RFQ.
Since mid-2014, former Gov. Alejandro García-Padilla's administration had been working with financial advisor Millstein & Co. and legal firm Clearly Gottlieb Steen & Hamilton to negotiate with island creditors.
The government is moving ahead quickly with what presumably will be the selection of new advisers, setting the deadline to submit RFQs for Jan. 6 at 5 p.m.
Parties interested in submitting an RFQ may access FAFAA's website for details: http://www.aafaf.pr.gov.