Report: Puerto Rico needs strategy to stop depending on federal emergency funds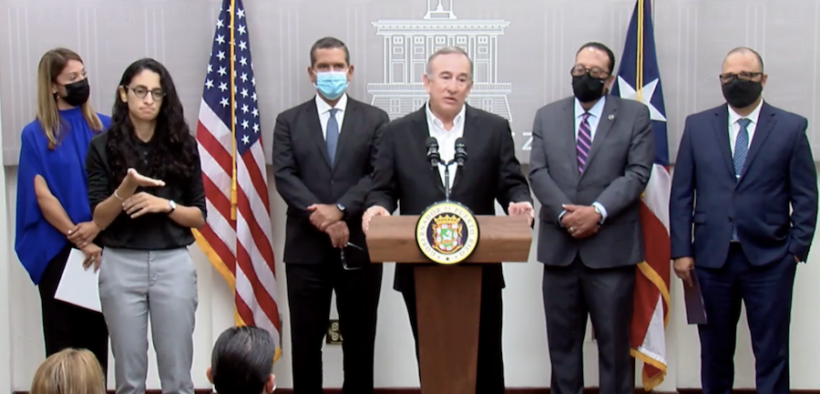 Although the allocation of federal funds has kept Puerto Rico's economy relatively stable since Hurricane Maria hit the island in 2017 and throughout the COVID-19 pandemic, it is "imperative" that the Puerto Rican government comes up with an economic development strategy that does not rely on emergency funds, according to a report by consulting firm Estudios Técnicos Inc. 
Federal funds have had a significant impact on Puerto Rico over the past decade, accounting for 30.2% of the gross national product (GNP) in fiscal year 2013 and increasing to 58.5% by fiscal year 2021 due to funds allocated following the hurricanes and the pandemic.
The federal allocation includes funds received by individuals, government, public corporations, municipalities, the private sector, and others, as indicated by the latest ETI Trends report from Estudios Técnicos' Analysis and Economic Policy Division.
"It is expected that this magnitude of pandemic-related funds will not continue. In fact, by fiscal year 2022, they decreased compared to 2021," the report states, referring to the fact that in 2022, the percentage of federal funds fell to 50.8%, a total of $39.7 billion.
"What remains are the funds that will be disbursed in the coming years, including Community Development Block Grant – Disaster Recovery (CDBG-DR), Community Development Block Grant – Mitigation (CDBG-MIT) and Federal Emergency Management Agency (FEMA) [funds], as well as programs that are not related to reconstruction.
"An example of these funds are those authorized by Congress for the Medicaid program, [allocated to the commonwealth government's health coverage, the Vital Plan], to be distributed over the next five years.
"From this brief account, four questions arise: How does a reduction in federal funds impact Puerto Rico's GNP? Do these funds contribute to improving social mobility and sustainable development? How can sustainable development be achieved that is not dependent on federal funds? How to transition to a development strategy focused on endogenous factors?" the report reads.
The ETI report also highlights the following data: In fiscal year 2021, according to the Puerto Rico Planning Board, individuals, the government, public corporations, municipalities, the private sector and others received $42.8 billion in federal funds. This figure represented 58.5% of the nominal GNP, not accounting inflation, compared to 30.2% in fiscal year 2013 and 38% in 2019.
The total increase received in fiscal year 2021 compared to 2019 was $15.9 billion, while the nominal GNP increased by $2.2 billion, illustrating an extreme reliance on these funds.
In fiscal year 2022, the total amount received decreased by $3.1 billion, with $2 billion allocated to individuals. The majority of funds allocated to individuals were for Social Security and Medicare, accounting for 58% of the total. These are considered "acquired rights funds because individuals pay for them," according to the report. These represent 45% of the total federal funds received in fiscal year 2022.
The report concludes that federal funds over the past six years, starting from Hurricane Maria and then due to COVID-19, have kept the economy relatively stable, albeit with very low levels of growth.