Rincón Beach Resort joins Connect hotel collection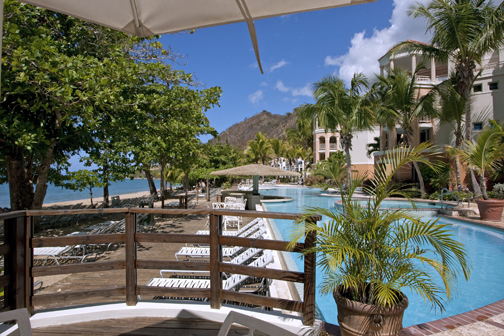 Rincón Beach Resort, one of the most intimate and serene oceanfront boutique properties nestled in Puerto Rico's west coast, has become the latest addition to Preferred Hotels & Resorts' new distinctive Connect hotel collection.
For the past decade, Rincón Beach Resort has been affiliated with Preferred Hotel Group under the Sterling Hotels brand; it was not until this month that the company, a global collection of independent luxury hotels, rebranded its multi-brand portfolio to one master brand, Preferred Hotels & Resorts. Each member property has been aligned with one of its new five collections.
The Connect hotel collection consists of smart, simple, well-appointed, eclectic and friendly properties designed to connect people while combining value with comfort and convenience.
"We're proud to join the new Connect hotel collection since it will not only further strengthen our property in Puerto Rico, it will differentiate us from competitors while supporting our objective to focus on increasing customer satisfaction and attract more travelers who are looking for a great location at an affordable price," said Juan Somoza, owner of Rincón Beach Resort and president of Playa Almirante Inc.
To help ensure the highest level of customer satisfaction, Preferred Hotels & Resorts requires that each of its member hotels conform to the Preferred Standards of Excellence, renowned quality standards that are measured by yearly anonymous on-site inspections carried out by professional third-party experts.
Guest amenities are top priority for Rincón Beach Resort, as it holds guest satisfaction in the highest regard, hotel executives said.
Rincón Beach Resort is upgrading and updating its condo villa bathrooms with modern features. It has already revamped its ocean view, garden view or poolside guestrooms and junior suites, and has expanded its outdoor pool deck.
The guestrooms and junior suites' drapery and bed spreads were accented in a neutral color scheme with a splash of color consisting of Caribbean corals, yellows, aquamarine and sand, all inspired by the resort's surroundings: the ocean, sunsets and mountains.
Rincón Beach Resort guests can now unwind; sit down and order lunch or drink a refreshing tropical cocktail enjoying expansive ocean views from the expanded wooden pool deck.
This tranquil resort has earned numerous accolades since its opening in 2001 with the most recent honor of upholding a 91.2 percent average in the area of outstanding quality standards during its most recent inspection conducted by staff from the Tourism Quality Assurance department at the Puerto Rico Tourism Company.
Rincón Beach Resort features 112 guestrooms with 24 spacious and luxurious suites, an infinity freeform swimming pool with Jacuzzi overlooking the Caribbean Sea as well as a swim up bar, boutique wine bar and Brasas Restaurant and the Pelican Grill.