RSM, Triple-S name top execs in Puerto Rico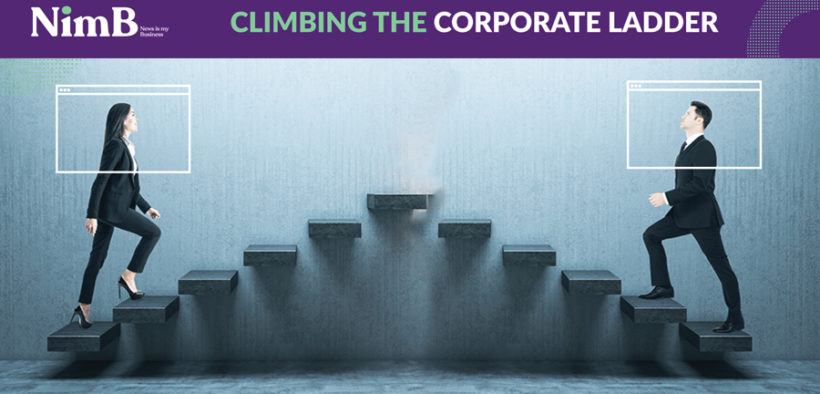 RSM Puerto Rico and Triple-S Puerto Rico have announced a slew of appointments to high-ranking executive positions, as featured in this edition of Climbing the Corporate Ladder.
RSM Puerto Rico names new Assurance partner
Doris Barroso-Vicéns, managing partner and Assurance director at RSM Puerto Rico, announced the appointment of Norma Vázquez-Rodríguez as partner of its Assurance Division. RSM Puerto Rico is a Puerto Rican assurance, tax and consulting firm that has been serving middle-market companies in Puerto Rico and the Caribbean for 45 years.
"This appointment reflects the commitment, expertise, and quality of Norma's work. We congratulate her and wish her success in the new role," said Barroso-Vicéns.
Vázquez-Rodríguez has more than 25 years of experience in public accounting, 22 of them at RSM Puerto Rico. In addition to being a CPA, she is a Certified Fraud Examiner and a certified Chartered Global Management Accountant. She specializes in audits for the insurance industry, both for domestic and international companies and agencies, as well as for nonprofit organizations, government, service organizations, benefit plans and single audits. Vázquez-Rodríguez is a University of Puerto Rico alumna, where she completed a bachelor's degree in business administration, with a minor in accounting.
"I feel beyond honored with this promotion to partner at RSM Puerto Rico. My gratitude goes toward the partners for their trust to continue contributing to the firm's growth," Vázquez-Rodríguez said about the appointment.
All firm partners joined Barroso-Vicéns in welcoming Vázquez-Rodríguez and wishing her the best in her new role.
"We trust in her abilities and know that she will successfully handle the new responsibilities, contributing to the sustained success of our firm," Barroso-Vicéns said.
Triple-S has a new team of executives
Triple-S, an insurance company in Puerto Rico, announced key executive appointments, including the new president of Triple-S Salud and Triple-S Advantage, Thurman Justice, an experienced professional in the health care and insurance industry.
"We are pleased to announce this new team of people who, thanks to their high level and commitment, will continue working to achieve greater access to quality health services for our members as well as fulfill our mission of enabling healthy lives," said Roberto García-Rodríguez, CEO of Triple-S.
Thurman Justice joined the Triple-S team as president of Triple-S Salud and Triple-S Advantage. Thurman, a CPA, held executive positions at several companies before Triple-S, including GuideWell, Beacon Health Options, Senior Whole Health, Travelers Insurance Co., and Cigna Corp. The executive, who comes from GuideWell, a mutual group that includes Triple-S as a subsidiary, has also served as GuideWell's CFO since 2019. Thurman earned a bachelor's degree in accounting from Central Connecticut State University.
Dan Clark joins Triple-S as COO with 30 years of experience in the health care industry. Dan has led, as chief executive, commercial activities of national companies, including Optum and Humana. In addition, throughout his career, he has managed clinical operations and engaged in product development, sales and marketing, underwriting, digital health tools, network development and provider relationships in the United States, the United Kingdom, Canada and Australia. This executive holds a master's degree focused on counseling and psychology from Dallas Baptist University, a bachelor's with a concentration in pre-medical and psychology from Baylor University, a certification in product management and development from the University of California's HAAS School of Business, and a certification in health care management leadership from Harvard Business School.
Gustavo Pérez-Fernández assumes the position of senior vice president of Health Commercial Markets, which integrates the entire commercial health business, including the individual segment, SMEs and corporate clients. Pérez-Fernández, who has overseen the Medicare Advantage and Commercial Direct sales team at Triple-S for 12 years, will now help launch digital services in these markets to improve customer experience. The executive has more than 18 years in the health insurance industry, and earned a master's degree in business administration from Interamerican University of Puerto Rico, as well as a personal finance advisory certification, among other recognitions such as the National Collegiate Business Award.
In the Sales Department, Carlos Rivera accepts the new role of vice president of sales in the Medicare Advantage line of business. His leadership and experience for more than 17 years in managing sales, promotions, telemarketing channels, strategy development, retention, and market research have distinguished him in Triple-S and the insurance industry. Rivera holds a bachelor's degree in business administration from the University of Puerto Rico and several certifications and licenses in insurance, such as health, disability, property and contingency, among others.
After more than a decade away from Puerto Rico, José Carlo returns to serve his island after working as an actuarial consultant. Carlo now serves as the vice president of Actuarial Services for Triple-S Management's finance team. During his career, he worked for several years for Milliman, where he served as a consultant for the Health Insurance Services Administration (ASES, in Spanish) and the Automobile Accident Compensation Administration (ACAA, in Spanish). Carlo holds a bachelor's degree in actuarial and financial mathematics from the University of Michigan and is a member of the American Academy of Actuaries and an associate of the Society of Actuaries.
In the new role of senior director of Triple-S Analytics, Mandy Holland accepted responsibility for modernizing the health care analytics functions and supporting the president of Triple-S Salud and Triple-S Advantage in advancing business plan priorities. Holland began her career in Florida Blue's actuarial department 23 years ago and then had work experience at consulting firms Deloitte and Milliman before returning to the GuideWell family in 2019.
"We're pleased and excited that Thurman, Dan, Gustavo, Carlos, José and Mandy, along with the 4,000 employees of Triple-S and the support of GuideWell, will be working collaboratively to continue bringing health and wellness to Puerto Rico through a holistic care experience based on innovation, integrative technology and excellence in our service," García-Rodríguez said.
Triple-S Salud serves the health needs of one out of three people in Puerto Rico and has been in the market for 64 years.