Significant transactions that changed Puerto Rico's wireless landscape in the last decade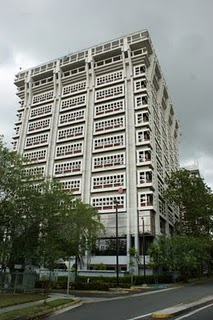 October 2004 — The former Cingular Wireless, a joint venture of SBC Communications and BellSouth, completed a $41 billion merger with AT&T Wireless Services Inc., formerly part of AT&T Corp. But the changes did not stop there. In December 2006, Cingular became wholly owned by the new AT&T as a result of the latter's acquisition of BellSouth. After the merger, in early 2007, Cingular was renamed AT&T Mobility across the U.S. mainland and Puerto Rico, where it prevails as the largest wireless carrier.
April 2006 — A subsidiary of México's América Móvil entered into a stock purchase agreement to buy the 52 percent ownership that Verizon Communications had in Puerto Rico Telephone and its subsidiaries, for $939 million. By 2007, América Móvil had bought out PRT's minority owners — the government and Banco Popular de Puerto Rico — for full control of the operation. Earlier this year, the company rebranded all of its services under its Claro flag.
March 2007 — The U.S. Bankruptcy Court authorized the sale of the assets of the wireless carrier formerly known as MoviStar to a group of local and offshore investors for $160 million, in addition to a $38 million loan for upgrades. The carrier was reborn as Open Mobile later that year.
September 2007 — Bellevue, Wash.-based T-Mobile announced plans to acquire all of the outstanding shares of SunCom Wireless Holdings Inc. for $2.4 billion. The transaction closed during the first half of 2008, at which time T-Mobile integrated SunCom's assets — including the Puerto Rico operation — into its network.
November 2009 — AT&T completed its $944 million buyout of Centennial Communications Corp., at which time it began deploying 3G coverage at more than 200 sites in Centennial's markets across the Midwest and Southeast U.S., as well as in Puerto Rico and the U.S. Virgin Islands. The Centennial brand and business continued operating as such for about six months after the merger. But in July 2010, AT&T officially integrated both operations under its brand, representing the combination of the island's number one and former number four carriers.
March 2011 — AT&T discloses plans to acquire competitor T-Mobile USA for a cash and stock transaction worth $39 billion from its parent, Deutsche Telekom. In Puerto Rico, the deal would represent the marriage of the number one and number three wireless carriers, the reduction of the number of players to four, and would turn AT&T into the undisputed local industry leader with some 1.4 million subscribers.