New stores arriving to Plaza del Caribe, Mall of San Juan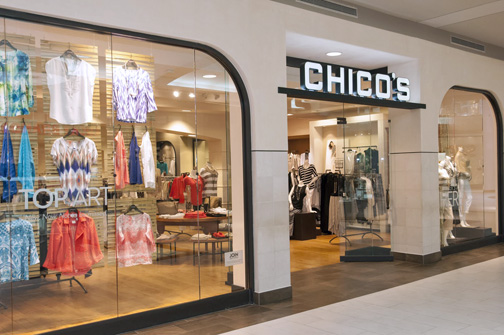 A lineup of new retail tenants is opening at two Puerto Rico malls, Plaza del Caribe in Ponce and The Mall of San Juan in the metropolitan area.
White House|Black Market, Chico's — both slated to open in October — and Eye Center Boutique are all moving into Plaza del Caribe, opening on the second level between the central atrium and Macy's, mall officials said. The new locations are the third for both White House|Black Market and Chico's in Puerto Rico.
"With Chico's and White House|Black Market we continue to strengthen the mall's fashion category with two stores that our customers wanted and we hope to open to the public during the last quarter of this year," said Edwin Tavarez, general manager of Plaza Del Caribe.
"With all the changes and new shops that have joined our business community, it is now clearer than ever before that we don't have to leave the area to go shopping, as Plaza Del Caribe is the new destination for everyone in the south," Tavarez said.
White House|Black Market will occupy some 3,163 square feet, Chico's will be approximately 3,275 square feet, while Eye Center will take up 2,000 square feet of commercial space at the mall.
Over at The Mall of San Juan, which opened a little over a year ago, new tenant Tiffany & Co. — the first in Puerto Rico — will open May 5, a company Spokeswoman Rita Nelson confirmed.
Meanwhile, this media outlet learned that Foot Locker Inc. will introduce its new SIX:02 concept, which features top brands in fitness apparel and athletic footwear for women.
The store features dedicated fit zones and fitting lounge areas for women to find the perfect fitness pants, sports bras, tops, and athletic footwear for her body type, activity, and style. The concept made its debut in late 2012, when three stores opened in Connecticut, New Jersey and Texas.