Students present projects to promote mobility on the island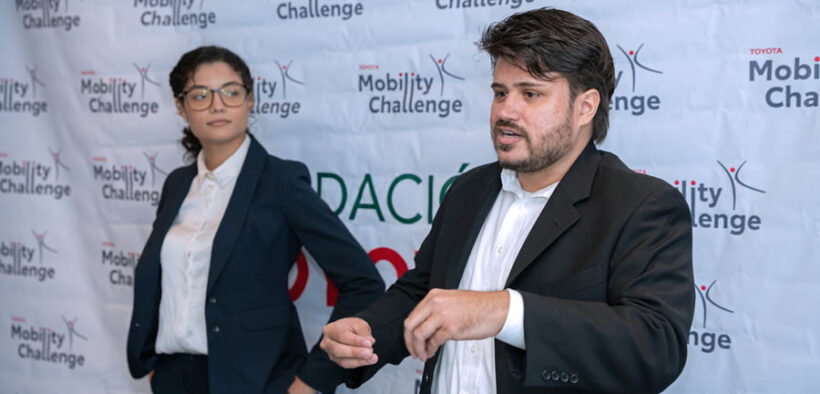 Thirteen students from the University of Puerto Rico's Mayagüez campus and Polytechnic University of Puerto Rico dominated three out of the four categories of the second Toyota Mobility Challenge, an initiative designed to challenge student creativity and give them the chance to develop innovative projects that help drive Puerto Rico forward.
The Toyota Mobility Challenge centers around four pillars: Transportation, Health, Energy and Sustainability, and Social Planning. This year, three of the four categories were awarded, and the winning universities and their teams will receive $25,000 to develop their projects.
"As an island, we face innumerable mobility challenges: from a lack of planning and infrastructure and a limited public transportation system to the individual challenges that our aging population and those with physical limitations face daily," said Maribel Bengoa, marketing manager of Toyota of Puerto Rico.
"Faced with these challenges, our young people can be an agent of change that promotes and facilitates the future of Puerto Rico based on mobility and sustainability," she continued. "This year, we recognize a group of university students who have accepted the challenge of making a difference, of providing innovative options for the island's mobility and in this way changing society and the lives of our citizens."
In the Energy and Sustainability category, UPR-Mayagüez's E-RAC TEAM won with its Electric Riding Assistance Carrier project, which will develop six charging stations with 10 ports for electric bicycles and scooters within the Mayagüez campus, known as RUM. The project involves the use of a piston-type mechanism that would be programmed with an application and that could only be removed by the user.
Another team from RUM won in both the Transportation and Social Planning categories with its Smart Carpool System project. The students propose to create a system that provides a cooperative transportation system that uses the existing private vehicle flee. Using a free mobile app, students can either request or offer rides.
Another winner in the Transportation category, was The TITAN Autonomous Transportation Vehicle project, which proposes developing an autonomous vehicle that is able to transport several people, following specific routes chosen by passengers within UPR-Mayagüez duting its development phase.
The winner in the Social Planning category was Polytechnic University's Human, Urban, Bicycle project, which aims to develop a bike rental station equipped with solar panels for charging and the provision of free Wi-Fi. Moreover, a web application to connect those benefits with a user interface with the ability to locate service points; track calories burned, distance traveled and usage time; and create a personalized profile focused on the user's goals. It will also provide the platform for user agreements and allow users to rent the bicycles.