Suiza Dairy wraps up 'Nutrition Month' campaign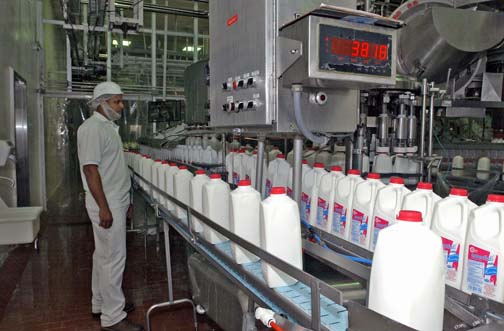 Dairy and fruit juice drinks manufacturer Suiza Dairy marked Nutrition Month in March by launching a new variety of products, including a 100 percent lactose-free milk, and teaming up with a Puerto Rican dietitian and chef to create awareness of the importance of taking care of one's body through healthy eating.
With the help of Licensed Nutritionist-Dietitian Sandra Ortiz, Suiza identified products with high nutritional value, with special emphasis on items such as its 100 percent grated cheeses — Mexican, a blend of four cheeses (Monterey Jack, cheddar, quesadilla and asadero); mild cheddar; pizza, which is a blend of two cheeses (mozzarella and mild cheddar); and mozzarella, known for its low-humidity and made with partially skimmed milk — and the "easy to digest" lactose-free milk in whole and fat-free versions.
Ortiz and Chef Steven McQueeny teamed up to teach consumers "how to prepare extraordinary dishes and integrate Suiza Dairy products as part of a healthy lifestyle," the company said.
"Nutrition for a longer and better life is Suiza Dairy's inspiration and commitment to Puerto Rico," said Carlos L. Maymí, Suiza Dairy's product manager. "We strive every day to continue offering food with high and relevant nutritional value that helps care for the body and satisfy the taste of Puerto Rican families who have offered us their support by more than 70 years."
Looking ahead, Suiza Dairy has organized and developed a series of efforts to strengthen the relationship with business and professional health associations, inviting nutrition professionals who wish to become part of its group of advisors and to share their ideas, recommendations and suggestions by emailing the company.
By exchanging ideas with Suiza, health professionals will be able to affect "the lifestyles of individuals in a healthy and conscious manner," the manufacturer said.