J.B. Hunt Transport, Trailer Bridge to offer joint services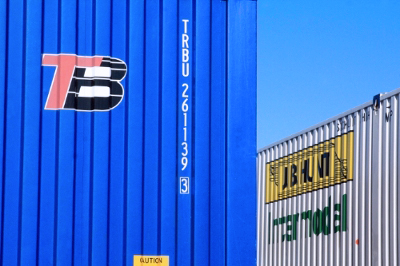 Trailer Bridge Inc., based in Jacksonville, FL, recently announced an exclusive joint service offering with J.B. Hunt Transport Inc., based in Lowell, AR to provide customers with access to an unlimited container base throughout the United States and Puerto Rico.
The service offering will operate the largest 53-foot ocean container fleet in the Caribbean, the companies said. Additionally, the two companies jointly have the largest, 100 percent owned, chassis fleet in the trade.
This equipment offering will "afford customers with the most cost effective equipment sourcing solution in the Puerto Rico trade lane," executives said.
"This joint service offering creates an enormous advantage for our current and future clients," said Mitch Luciano, president of Trailer Bridge. "We are very excited to work with J.B. Hunt to provide our clients with improved transit times, the optimal equipment fleet, and reduced costs."
With J.B. Hunt's 80,000+ containers available throughout the United States this joint service offering simplifies the logistics process by utilizing equipment that clients already have sourced in their yards, they explained.
This joint service is now available to customers by contacting sales representatives at either J.B. Hunt or Trailer Bridge. The J.B. Hunt container will be loaded at the customer's facility and then drayed to the nearest rail site for transport via a safe and reliable trans-continental rail network.
Once in Jacksonville, Florida, the container is received at the port and safely loaded onto a Trailer Bridge barge without the need for transloading.
"As Trailer Bridge continues to expand our offerings to all clients we are excited to provide the Puerto Rico trade a unique solution that truly saves time and money," added Evan Behrens, Chairman of Trailer Bridge and senior vice president of Seacor Holdings, Inc., Trailer Bridge's largest shareholder.