Treasury to start sending out tax refunds this week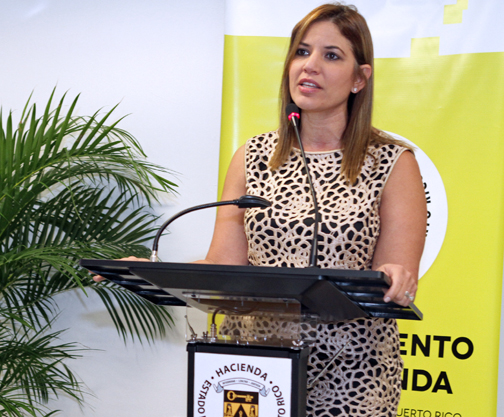 The Puerto Rico Treasury Department is kicking this year's tax season into high gear this week, when it will begin cutting about $25 million in tax refund checks and will open eight tax return orientation and preparation centers today, agency officials said.
Treasury Deputy Secretary Karolee García-Figueroa confirmed the eight centers will be located in Plaza Las Américas (San Juan), The Outlets 66 Mall (Canóvanas), Ponce Mall (Ponce), Mayagϋez Mall (Mayagϋez), Plaza Carolina and at the Caguas, Guaynabo and Barceloneta government centers. They will remain open through the April 15 tax return filing date, from 9 a.m. to 5 p.m. at the malls and from 8 a.m. to 4:30 p.m. at the government centers.
The centers will prepare individual tax forms and certain schedules: A, B, CO, F (Part I, Columns A, C, D only), I, H, and IE. The centers will not prepare returns including transactions related to home sales or other capital assets, or total or partial retirement plan distributions; for taxpayers engaged in industries or businesses; those who are not citizens and non-residents; or forms containing income, credits, payments and withholdings that are constrained to electronic filing because they require evidence.
During a news conference, García-Figueroa said as of Dec. 31, 2013, the agency had received 1,035,009 returns for the 2012 tax year, including 785,772 that qualified for refunds representing more than $722.3 million. Of the total number of returns received, 557,199, or 53.8 percent, were filed electronically.
"Refunds will begin going out this week. It is noteworthy to say that before a refund is issued, the return goes through the new validation and control process, which can only occur after the Feb. 28 deadline that employers and withholding agents had to submit the information required to carry out this process," said García-Figueroa.
To make it easier for both individuals and the agency's processing agents, this year the agency is introducing a unique tax return, as well as separate addresses for taxpayers who will receive a refund and those who have to pay.
Tax returns that are filed electronically by individuals who also opt for direct deposit, in the case of refunds, will be given priority processing. García-Figueroa said the agency has reinforced its internal validation of information submitted by taxpayers and what employers and withholding agents present.