Grupo Triple-S opens new service center in Ponce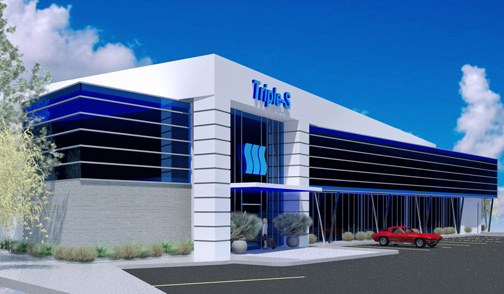 Triple-S recently opened a new $4 million service center in Ponce that will allow the company to expand operations in the area and offer all products from its health, life and property business lines under the same roof.
"The new Ponce service center is part of a strategy to make available to plan members and clients in a single place our health, life and property insurance products to meet all their insurance needs. Through this center, we will be able to expand our offerings and presence in the island's southern region," said Ramón Ruiz-Comas, president of Triple-S.
The new center represents is located in Ponce's Barrio Canas, near the Ponce Town Center mall. The service center serves 18 municipalities in the region.
The 18,200 square-foot building features architectural elements to minimize the effects of heat in the interior, and energy-efficient equipment to reduce consumption. Aybar-Imbert, Rivera y Asociados designed the structure that was built by Caribe General Contractors.