Meat, poultry processor plant in Cidra gets $8M USDA grant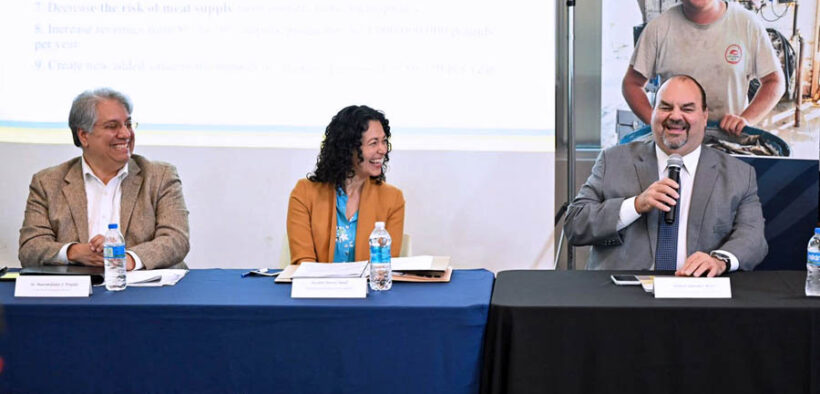 U.S. Agriculture (USDA) Undersecretary Xochitl Torres-Small announced that the department is awarding an $8 million grant to the Cooperative Investment and Development Fund (FIDECOOP, in Spanish) to help strengthen the food supply chain and support meat and poultry processors.
"The Biden-Harris Administration and USDA invest in rural America because we believe a strong community is rooted in its people," said Torres-Small. "We're proud of partnerships like this one that will strengthen our nation's food supply chain and bring good-paying jobs and opportunities to rural Puerto Rico.
The funds were provided under the agency's Meat and Poultry Intermediary Lending Program (MPILP). The program increases available financing for independent processors, alleviates bottlenecks and create opportunities for small businesses and entrepreneurs in rural communities.
FIDECOOP will use the funds to expand its revolving loan program to strengthen the financial capacity of producers located in the municipality of Cidra, plant officials said.
"It will finance meat and poultry projects that will support fairness, competitiveness and increased food security and resilience in Puerto Rico," officials said during a news conference.
In related news
During her visit to the island, Torres-Small also announced the availability of grants to help people repair their homes that were damaged by flooding and Hurricane Fiona last year.
The homes must be in presidentially declared disaster areas. People living in more than 50 counties in Puerto Rico are eligible for the funding.
"People living in Puerto Rico are often on the front lines of extreme weather, and when storms strike, people deserve an opportunity to build back the places they call home," said Torres-Small, who toured affected homes and families in the northern town of Loíza.
"That's why the Biden-Harris Administration is making sure rural people who were impacted by severe storms in 2022 have the resources they need to rebuild their homes and their lives. I'm proud to announce that the funds USDA is making available today help do just that," she said.
The grants are being made available through supplemental disaster funding under the Rural Disaster Home Repair Grant Program. Through this program, people may apply to receive grants of up to $40,675 directly from USDA to repair their homes.
Funds will be available while they last. They may be used to:
Pay for home repair expenses that were a result of a presidentally declared disasters in calendar year 2022.
Prepare a site for a manufactured home.
Relocate a manufactured home.
To be eligible:
Applicants must have household incomes that do not exceed the low limits based on their household size and county.
Homes must be in an eligible rural area.
Homes must be in a presidentially declared disaster areas in calendar year 2022.
Residents in the following counties may be eligible for the funding: Adjuntas, Aguada, Aguadilla, Aguas Buenas, Aibonito, Añasco, Arecibo, Arroyo, Barceloneta, Barranquitas, Bayamón, Cabo Rojo, Caguas, Camuy, Canóvanas, Carolina, Cayey, Ceiba, Ciales, Cidra, Coamo, Comerío, Corozal, Culebra, Dorado, Fajardo, Florida, Guánica, Guayama, Guayanilla, Guaynabo, Gurabo, Hatillo, Hormigueros, Humacao, Isabela, Jayuya, Juana Díaz, Juncos, Lajas, Lares, Las Marías, Las Piedras, Loíza, Luquillo, Manatí, Maricao, Maunabo, Mayagüez, Moca, Morovis, Naguabo, Naranjito, Orocovis, Patillas, Peñuelas, Ponce, Quebradillas, Rincón, Río Grande, Sabana Grande, Salinas, San Germán, San Lorenzo, San Sebastián, Santa Isabel, Toa Alta, Toa Baja, Trujillo Alto, Utuado, Vega Alta, Vega Baja, Vieques, Villalba, Yabucoa and Yauco.