USDA Rural Development director for Puerto Rico highlights renewable energy opportunities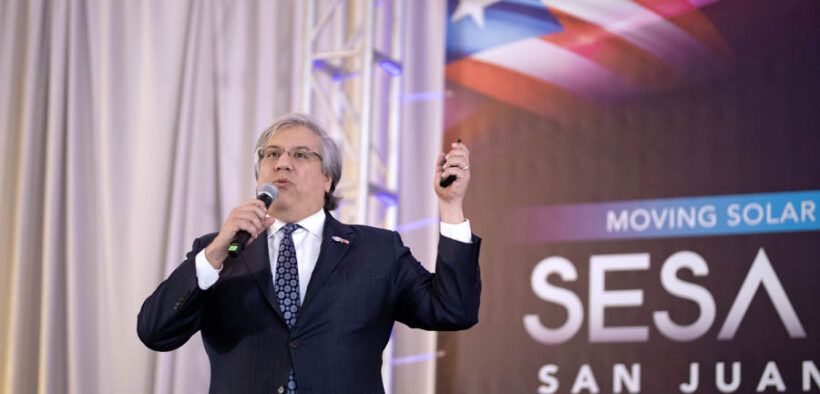 During the Puerto Rico Solar and Energy Storage Association's (SESA) seventh annual summit, the U.S. Department of Agriculture's Rural Development state director for Puerto Rico, Maximiliano Trujillo-Ortega, discussed the importance of "thinking creatively" about the USDA energy programs available to Puerto Rico.
The official highlighted the intersection of agriculture and renewable energy, crucial for sustainable development in Puerto Rico, and the opportunities provided by the Investment Reduction Act (IRA) funding in rural areas.
The Rural Energy for America Program (REAP) provides loan financing and grant funding to agricultural producers and rural small businesses for renewable energy systems (RES) or to make energy efficiency improvements (EEI).
Trujillo-Ortega stated that REAP "is much more than a program that funds solar panels and batteries."
REAP can support energy systems that may include components to aggregate energy generated at multiple sites by agricultural producers and rural small businesses, components necessary to transfer energy to end users, such as microgrids; storage systems, and components that may be owned by a separate entity from the initial renewable energy producers. Separate entities must be eligible for REAP.
Trujillo-Ortega also spoke about the Rural Energy Saving Program (RESP), which is currently unused in Puerto Rico. RESP is a relending program that assists rural families and small businesses achieve cost savings through loans for durable, cost-effective energy efficiency (EE) measures.
EE measures include on- or off-grid renewable energy systems; permanent energy storage devices; energy audits; lighting improvements; heating, ventilating and air conditioning (HVAC) efficiency improvements; and appliance upgrades. Additional eligible activities include installing electronic vehicle (EV) chargers.
Eligible applicants for RESP include current and former Rural Utilities Service (RUS) borrowers, subsidiaries of these borrowers, and entities that provide retail electric service in rural areas.
New guidelines also allow applications from green banks, state energy offices, state-sponsored EE nonprofits and community development financial institutions (CDFIs).