USDA's Rural Partners Network benefits residents of Ciales, Jayuya, Utuado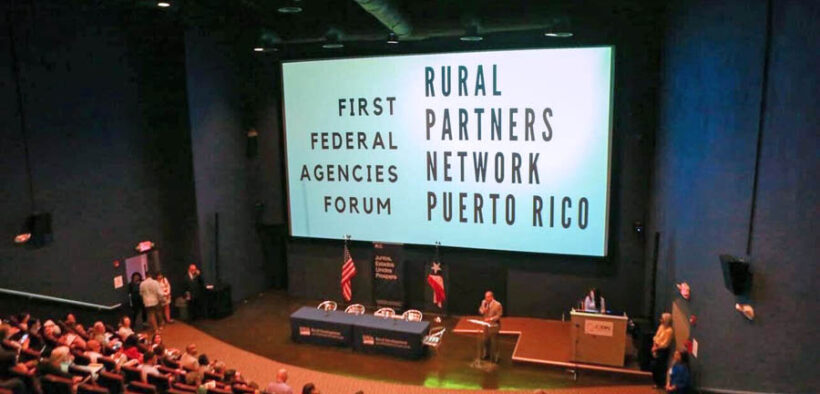 The USDA is funding dozens of projects through loans and grants to communities in the Rural Partners Network (RPN). These investments will expand access to jobs, business opportunities, health care, clean water and renewable energy.
In Puerto Rico, El Otao Socioeconomic Primary Health Services Corp. (Cossao, in Spanish), received a $208,872 grant, said Maximiliano J. Trujillo-Ortega, USDA Rural Development state director for Puerto Rico.
"President Biden's Invest in America agenda offers a historic opportunity to build our economy from the bottom up and middle out," he said. "The Rural Partners Network is working right alongside people in small towns and rural places to get them the resources they need to strengthen their communities and make their visions for a vibrant future a reality."
Cossao will use the funds to "hire a physician and a graduate nurse to administer COVID-19 tests and provide general health services for the rural residents of Ciales, Jayuya and Utuado. The funds will cover staff expenses and improve health care access in these impoverished rural communities."
In total, the Rural Partners Network will grant $148 million in awards from the USDA to support 56 projects in Alaska, Arizona, Georgia, Mississippi, Nevada, New Mexico, North Carolina, Wisconsin and Puerto Rico.
The funds will help communities address immediate needs and carry out long-term economic growth and stability strategies. These projects will benefit small towns, cities, tribal communities, family farms and businesses.
Launched in April 2022 and expanded in November that year, the RPN is active in 36 community networks in 10 states and Puerto Rico. Since RPN's launch, USDA has provided more than $800 million to fund a variety of projects in participating communities.