Vassallo Int'l Group in Ponce files for Ch. 11 bankruptcy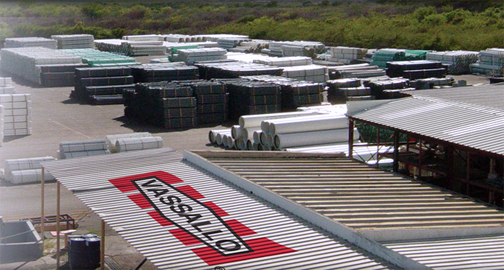 Ponce-based Vassallo International Group, which manufactures, distributes and sells more than 6,000 different products for a wide range of applications and industries, has filed for Chapter 11 bankruptcy, citing nearly $9.8 million in debt.
According to the filing, the manufacturer that has been in business for more than 50 years, has some $3.8 million in secured debt, another $5.8 million in unsecured creditors and nearly $200,000 in priority creditors.
The list includes the Puerto Rico Economic Development Bank, to which it owes more than $1.1 million, the Puerto Rico Electric Power Authority, to which it owes more than $1.8 million, Engineered Vinyl Blends LLC, to which it owes $1.2 million, Hacienda Vivianna Inc., to which it owes $1.2 million, and Heritage P.R LLC, to which it owes $1.5 million.
Vassallo International Group manufactures, distributes and researches PVC and CPVC products. Its facilities comprise a 250,000 square-foot main building, a range of machinery for the manufacturing of each different line of products and custom manufacturing, research laboratories, management and employee offices, resting areas, cafeteria, storage spaces and distribution center.