Walmart breaks ground on $50.2M Santurce Supercenter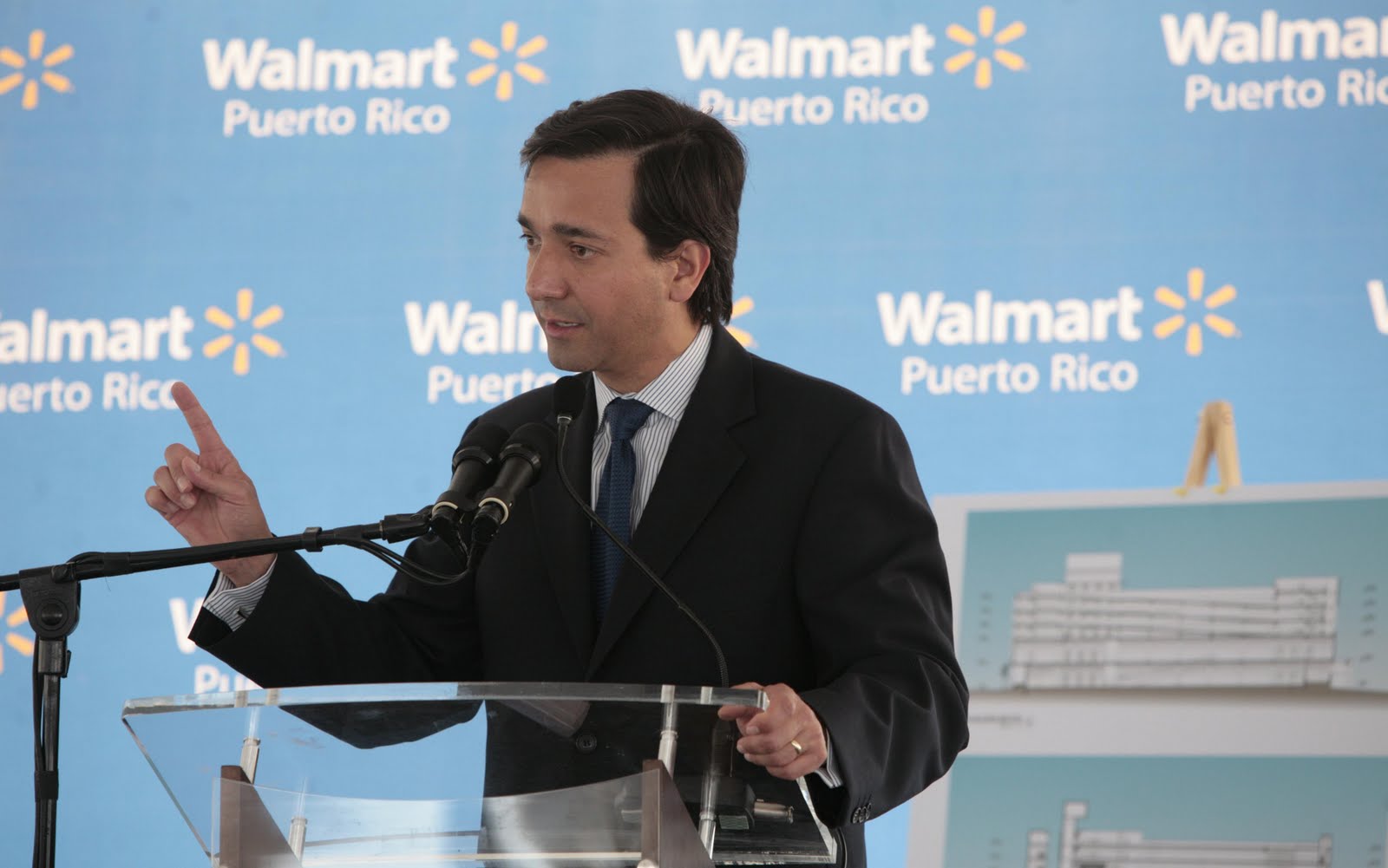 Accompanied by Gov. Luis Fortuño and other government officials, retailer Walmart broke ground Wednesday on the new Supercenter it plans to build in the heart of Santurce, through a $50.2 million investment.
The future location will generate a combined 550 jobs, broken down into 250 during the construction phase and 300 permanent jobs once the multi-level store opens in 2013 on Stop 18.
"Walmart's multi-million dollar investment at the heart of Santurce promises to inject economic activity and advance this area's urban development," said Fortuño during the afternoon event.
The new Walmart Supercenter will be the first in the local chain that will feature two levels and a multi-story, parking facility with the capacity for 623 vehicles. The reduced space where it will be located practically has left the retailer no choice but to adopt the different format.
"The opening of our new store in the capital city responds to multiple requests from our customers for the presence of a Walmart closer to San Juan and to have direct access to the best quality products at everyday low prices in a location accessible to their communities," said Jaime Fernández, newly appointed regional general manager for Walmart Puerto Rico. "We are pleased to contribute to the revitalization of Santurce and contribute to the area's economy."
Ironically, the future location will sit across the street from where Walmart tried unsuccessfully in 2004 to establish a 31,000 square-foot Amigo store at the former Merino hardware location it had purchased several years before. That transaction drew staunch opposition from competitors and area retailers and was ultimately scratched.
San Juan Mayor Jorge Santini said Wednesday that Walmart's arrival will help the town combat its current 4.6 percent unemployment level.
"It's below other municipalities. However, we strive for that level to drop even more. Our plan has the goal of creating microbusinesses, while at the same time supporting activity at the urban centers," Santini said.
The Supercenter, to be outfitted with efficient lighting and energy systems to reduce costs and contamination, is just a few miles down the road from where Walmart Puerto Rico is building a Sam's Club warehouse that is slated to open later this year.
"Walmart's decision to invest and expand its operations in Puerto Rico confirms that our island continues to be an attractive investment destination," Fortuño concluded.
Established in 1992, Walmart Puerto Rico currently runs 53 locations throughout the island that include seven Walmart stores, nine Supercenters, 10 Sam's Clubs, 27 Amigo Supermarkets and two Súper Ahorro discount grocery stores.
The information and documents contained in "News is my Business" are property of this site. You may not copy, distribute or use this information without the express written permission of this site's creator, unless it is for personal or educational purposes. Fees for commercial or for-profit use apply.