WorldNet Signs with Blue Coat Inc. for cloud security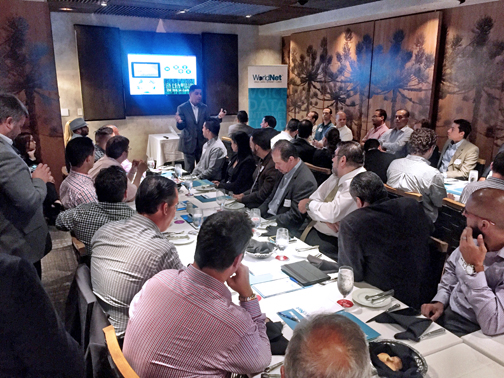 Blue Coat Systems Inc., a provider of advanced web security solutions for global enterprises and governments, announced Wednesday it has signed an agreement with telecommunications provider WorldNet to offer customized cloud security service to the island's business sector.
"Blue Coat selected WorldNet for its robust infrastructure, expanded coverage and complete cloud services offering. Leveraging Blue Coat's cloud security solutions, WorldNet will expand its cloud services offering by providing advanced threat protection to eliminate malware, ransom ware, botnets  and centralized reporting to its customers," said José Porto, managing director, Blue Coat, Puerto Rico.
"We look forward to working with WorldNet to provide customers' award-winning security-as-a-service technology targeted at large, medium and small sized businesses," he said.
Blue Coat's cloud security solutions will enhance and strengthen WorldNet's current security service portfolio, helping customers improve their security systems and prevent cyber-attacks, company executives said. WorldNet provides voice, data, Internet and Cloud services.
"For WorldNet, this agreement represents the acknowledgement of the quality of Blue Coat's services and commitment to offer the best products and services to our clients," said María de los A. Virella, president of WorldNet.
"We trust that our partnership with Blue Coat will bring security and peace-of-mind to our customers, allowing them to remain focused on the management and growth of their businesses," she added.