4 new retailers join Ponce's Plaza del Caribe mall, CompUSA opening 2nd local store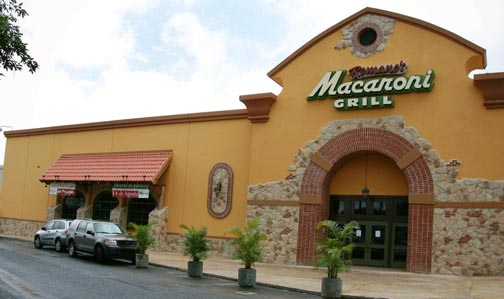 Plaza del Caribe Mall in Ponce will wrap up 2011 with four new tenants, including the second CompUSA location on the island, mall executives announced Thursday.
The computer and electronics retailer will open a 30,000 square-foot store close to the mall's new Caribbean Cinema movie theaters, said Rafael Ruiz-Comas, director of corporate leasing for the mall that is property of Empresas Fonalledas, also owners of Plaza Las Américas in Hato Rey.
The expansion into Ponce represents CompUSA's first sign of growth on the island since 2008, when there were three local stores owned by Mexican magnate Carlos Slim. That year, he declared bankruptcy for the chain and was able to sell certain assets to e-commerce retailer Systemax Inc., which picked up only the flagship CompUSA store in Caparra. The Ponce store will open in December.
Meanwhile, Plaza del Caribe last week officially welcomed Italian casual dining eatery Romano's Macaroni Grill, which invested $2 million to open its first local stand-alone location. The 6,700 square-foot restaurant will also be close to the movie theaters, and will generate 150 new jobs.
Another new arrival is Carters, which will open next month in a 4,100 square-foot space in the mall's second level. The children's clothing, gifts and accessories retailer will be flanked by American Eagle and Hecho a Mano, mall officials said.
Casual footwear retailer Crocs, on the other hand, will also open in November, taking up a 2,800 square-foot locale at the mall's first level. The new store will be the chain's fifth location on the island, where the retailer has been expanding significantly over the past year.
"With [the opening of] these new stores, we believe more than 300 jobs will be created, helping to generate increased economic activity in Ponce and the southern part of Puerto Rico," Ruiz-Comas said, noting that another tenant, Almacen Navideño will open during the holiday season starting this month at the mall's second level.
"We expect to finalize several additional agreements soon, which will expand and strengthen the shopping center's offer as it prepares to celebrate its 20th anniversary in 2012," he said.