Architects, Landscape Architects to convene June 16-17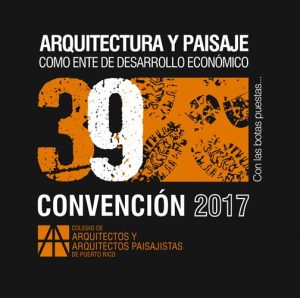 The Puerto Rico College of Architects and Landscape Architects will hold its 39th annual convention June 16-17, focusing on the theme of "With our boots on: Architecture and Landscape as an entity of Economic Development."
The event, which invites the participation of hundreds of professionals in architecture and landscape architecture, will begin with the conference "Professional Role in Public Policy and Economic Development in Puerto Rico," that will be the focus of a working group about "The legislative process of civic action." Sen. José A. Vargas-Vidot will take part in the conference.
The trade group has invited Brazilian Architect Danillo Terra, of Terra e Tuma Arquitectos, to offer a keynote speech about his work, including the design of the Casa Vila Matilde in São Paulo, which has earned him numerous awards.
The agenda continues with workshops on the benefits, challenges and opportunities under Acts 20/22, the effects of coastal erosion, and art and architecture, among activities, the trade group said. The event will take place at the Wyndham Río Mar hotel in Río Grande.