Aspira P.R., AT&T appoint new executives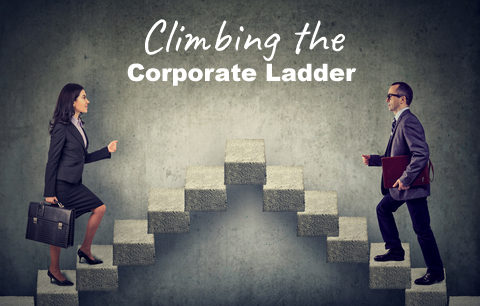 New executives have been appointed to high-ranking positions at Aspira de Puerto Rico and AT&T Puerto Rico.
Aspira P.R. gets new executive director
Luis Meléndez, chairman of ASPIRA Puerto Rico, announced that Cora H. Arce Rivera has been appointed as incoming executive director of the organization, replacing current director Adalexis Ríos-Orlandi, who will be retiring as of March 2019.
"On behalf of the Board of Directors, I would like to express our warmest welcome to Arce. She is an Aspirant (alumni) who was capable to develop her professional goals and has an excellent career and community service in various nonprofit organizations and government agencies," said Meléndez.
Arce holds a Ph.D. in Literature of Puerto Rico and the Caribbean from the Center for Advanced Studies of Puerto Rico and the Caribbean, a Master's Degree in Industrial Organizational Psychology from the Inter American University of Puerto Rico and another Master's Degree in Public Administration from the University of Puerto Rich. She also has a Bachelor of Science in Natural Sciences.
"A long time ago at ASPIRA in Puerto Rico, my desire to be a professional that contributed to the development of the place where I was born. The opportunities to achieve that dream were distant for me as a student belonging to a family with a very low income," Arce said.
"Thanks to the ASPIRA education process, my hopes were strengthened as I participated in health and leadership programs in the organization. Today I proudly say how I learned in those years," said Arce.
Her work experience includes the executive direction of the YMCA of San Juan, the Office of People with Disabilities, the Down Syndrome Foundation and la Casa Protejida Julia de Burgos. She also worked as an advisor for the Medical Sciences Campus of the University of Puerto Rico (UPR) and the Development Office of the UPR in Carolina.
Arce has worked as a volunteer in "Una Sola Voz Movement," the Community Foundation of Puerto Rico, Health Workshop and Península de Cantera among others.
AT&T Names new regional VP for P.R./USVI
AT&T announced the appointment of Alexandra Verdiales as vice president of external and legislative affairs for AT&T Puerto Rico and the U.S. Virgin Islands.
Verdiales will be replacing Ray Flores, who announced his retirement from AT&T after 48 years of service.
She will be responsible for representing AT&T with local government in Puerto Rico and the USVI. She will also assist with new technology deployment and infrastructure investment by collaborating with community leaders, legislators and business leaders.
"I'm pleased to welcome Verdiales to our team," said Joe York, president of AT&T Florida, Puerto Rico & USVI. "She brings tremendous talent to the table, which coupled with her vast knowledge of the region, makes her a great addition to our team."
Prior to joining AT&T, Verdiales was In-house Counsel for Liberty Cablevision of Puerto Rico. She also served as Chief Legal Officer to the Development of Childhood Administration within the Puerto Rico Department of Family Affairs.
A Puerto Rico native, Verdiales earned her Bachelor's degree, with honors, from Georgetown University and her Juris Doctor degree, with honors, from the University of Puerto Rico School of Law.
"I am excited about this opportunity which comes at a time when AT&T emerges as a leader in new and exciting areas like TV and entertainment, while it continues to drive technological advances in wireless and other services," Verdiales said. "My commitment is to work with the local government and their leadership team as they promote a business environment that encourages innovation and investment in Puerto Rico and build strong ties with our community."