BADECO receives $1M in SBA funding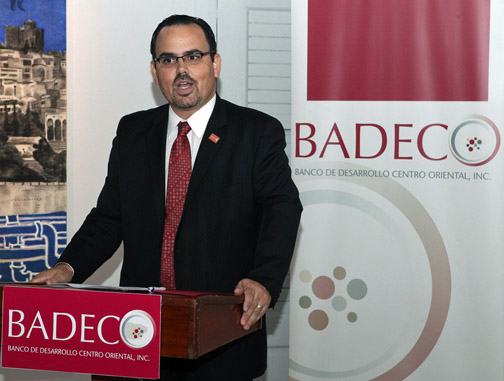 The Central-Eastern Development Bank, known as BADECO by its acronym in Spanish, became the only entity in Puerto Rico selected to participate in the Small Business Administration's Loan Brokers Pilot Program, getting a $1 million assignment, organization Executive Director Adrián Muñiz-Mariani said Wednesday.
As program participant, BADECO will receive a direct allocation of funds to use in commercial loans to eligible small businesses in the eastern central region. Companies can use the loan for working capital, real estate or to buy materials, inventory, furniture or equipment.
"With this loan assignment, small businesses located in our Central-Eastern region may borrow to meet their business needs," Caguas Mayor William Miranda Torres, who chairs BADECO's board. "It's a great opportunity for companies because it increases the amount of the loan that BADECO usually offers and the availability of funds for them. This increases in economic activity in our region and in Caguas."
BADECO is Puerto Rico's only regional community bank that has struck partnerships with industry, banking, academia and federal agencies to create specialized products and services. It is a financing option for people who lack access to traditional financial products.