Bankers Association donates to Food Bank of Puerto Rico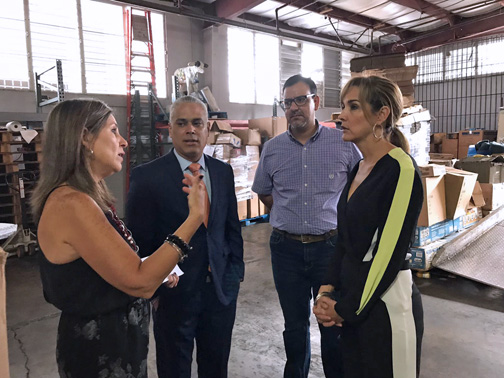 The Puerto Rico Bankers Association donated $1,000 on behalf of the Oklahoma Banks Association to the Food Bank of Puerto Rico.
For the past months, the ABPR, in collaboration with banks members of the American Bankers Association, has made a series of monetary contributions to help recovery efforts on the island. These contributions are in addition to the efforts carried out local banks after Hurricane María, said Bankers Association Executive Vice President Zoimé Álvarez-Rubio.
"For the banking industry it is important to continue supporting organizations and projects that focus their efforts on rebuilding our island," she said.
"As an industry, and through the efforts of banks, we have created various alliances to achieve it . On this occasion, we deliver a donation from our colleagues from the Oklahoma Banks Association to the Food Bank of Puerto Rico, to help them in their mission to distribute food and personal care products for children, the sick and needy people on the island," Álvarez said.
Ivonne Bernard, executive director of the nonprofit said "the work of the Food Bank is ongoing, and we are thankful all help received to support us in our mission to serve the community."
After the passage of Hurricanes Irma and María last September, the Food Bank has donated and distributed about 5.9 million pounds of food throughout the island's 78 municipalities.