Banking sector says Tax Reform principles are 'step in the right direction'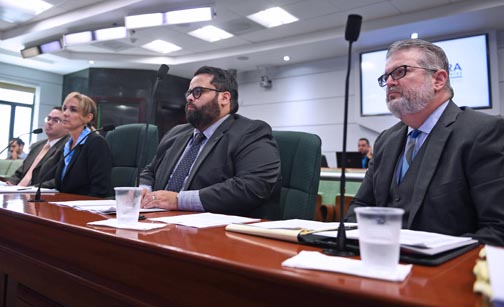 Members of Puerto Rico's banking sector testified at a House hearing to analyze the new Tax Reform under review, saying its principles are "step in the right direction."
Zoimé Álvarez-Rubio, executive vice president of the Puerto Rico Bankers Association, said her support the measure is subject to it undergoing amendments to address the trade group's recommendations.
With regard to the removal of the exemption and exclusion of interest on mortgages for properties located in Puerto Rico, she said "this exclusion and exemptions encourages investment of local capital and stimulates home buying, providing citizens more attractive interest rates, stimulating the secondary market for these loans, and thus stimulating job creation through the development of new construction projects."
Her testimony was offered during a hearing for House Bill 1455, under the Committee on Finance, Budget and Supervision, Administration and Puerto Rico Economic Stability, "PROMESA," chaired by Rep. Antonio "Tony" Soto.
For that reason, she suggested eliminating this proposal from the bill, as well as discarding the reduction of $2,000 to $100 in the exemption of interest on deposit accounts.
"Eliminating the exemption on interest from bank deposits has a detrimental effect on saving and could cause a decrease in bank deposits," she said.
Meanwhile, Puerto Rico Mortgage Bankers Association Dimas Rodríguez explained that "the reality is that this is a change to the Commonwealth's public policy regarding one of the most important retirement and investment tools that has been available to Puerto Ricans for more than three decades."
Soto conceded that the points raised by the two banking professionals were "valid."