BBQ cook-off returns to Miramar in July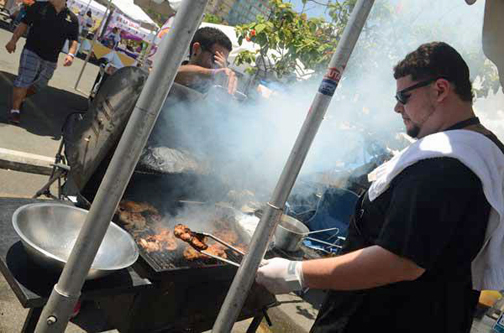 The Puerto Rico Convention Center grounds in Miramar will set the stage for a giant gathering of barbecues and grills during the 6th Annual Cattlemen's Caribbean BBQ Competition & Outdoor Festival, to be held July 13-14.
Recognized as the largest event of its kind in the Caribbean, the Cattlemen's Caribbean BBQ Competition is expected to draw more than 70 culinary teams, more than 35 sponsors and 15 culinary categories.
"The Cattlemen's Caribbean BBQ Competition is the first competition in Puerto Rico focused on outdoor dining activities, entertainment and interactive fun for the whole family," said Alexis García, event producer. "At the same time, the event aims to develop the Puerto Rican cuisine, provide due recognition to our top chefs, as well as provide first-rate activities for fans of the culinary arts."
One of the biggest attractions of the Cattlemen's Caribbean BBQ Competition is that it allows amateur and expert grillers compete for more than $ 6,000 in prizes. Winners will have the chance to represent Puerto Rico and the Caribbean in stateside BBQ competitions.
For more information on the upcoming event, visit www.bbqpr.com.