Bella Group consolidates dealerships under Flagship brand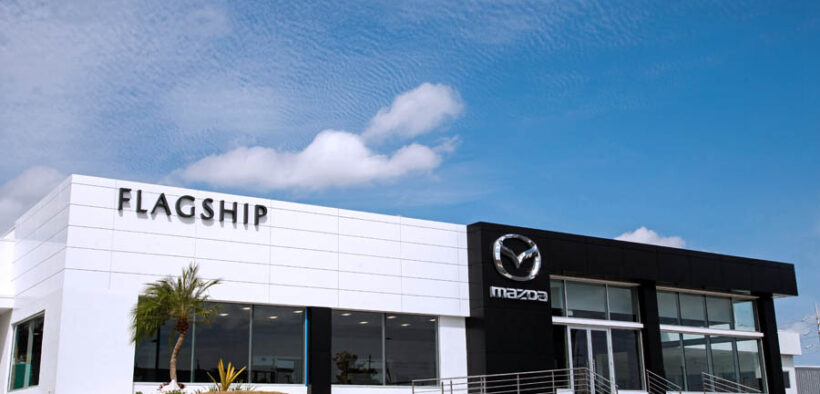 As part of Bella Group's evolution, the company announced that all its car sales and rental dealerships would fall under the Flagship umbrella, making Flagship a substantial network of vehicle dealerships in Puerto Rico with a total of 18. 
This announcement, coinciding with the local company's 60th anniversary, reveals that Bella's Honda and Acura dealerships, alongside Planet Honda and Bella Rent-A-Car divisions, will join the Flagship network. These additions will accompany existing brands, including Mazda, Ford, Chrysler, Dodge, Jeep, Ram and Volkswagen.
"This opportunity and business vision position us as the largest and most diverse network of dealerships in Puerto Rico, integrating Bella Group's tradition of service and innovation with the Flagship brands," said Carlos López-Lay, president and CEO of Bella Group. "In addition to being a multibrand car company, Bella stands out in the industry as the only one with other business divisions, such as the Power Zone division with motorcycles, generators, electric golf carts and a wide variety of other products, as well as a division for car rentals."
López-Lay added: "We are here to transform the vehicle market in Puerto Rico. The integration of all our brands and divisions under Flagship solidifies our position as an industry leader looking towards the future."
Bella Group's Honda dealerships in San Juan, Bayamón, Caguas, Cayey, Ponce and Río Grande have transitioned to Flagship Honda, while its Acura dealerships in San Juan and Ponce have now become Flagship Acura.
Planet Honda locations on 65 de Infantería Avenue, Río Grande and Ponce are now known as Flagship Power Zone, while Bella Rent-A-Car on Kennedy Avenue, Bayamón, Río Grande and Ponce are now Flagship Rent-A-Car. The company also announced that the rebranding efforts for all of these are already underway.
López-Lay said that the combined strength of the company and Flagship's experience will foster opportunities for customers and support a team of more than 600 professionals.
The company diversified its product lines with the opening of the first Flagship dealership in 1998, initially selling Chrysler, Jeep, Dodge and Ram vehicles. The network has since expanded to include five Flagship Mazda, two Flagship Volkswagen and two Flagship Ford dealerships on the island.
"For consumers, this new Flagship umbrella reaffirms that they will always receive the best attention and excellent service from our experts in the brands and products," López-Lay said. "It sets us apart and gives us a competitive edge in the industry, with an extensive network of sales points where our customers have access to a wide variety of products that extend beyond only car brands."