Golden Mile building The Hato Rey Center, to be updated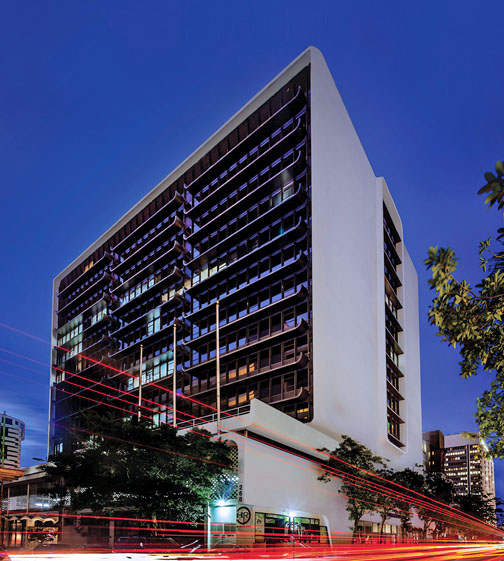 Puerto Rico's financial district will have a key player, The Hato Rey Center, renovated and brought up-to-date with state-of-the-art equipment, and its façade brought back to its original grandeur, building owner NAI Puerto Rico said Thursday.
The building, which has 225,000 square feet of rentable office and retail space at the heart of the Golden Mile in Hato Rey, will offer, among other amenities, the convenience of a full-service concierge that will cater to tenants and visitors. It will have a newly built sidewalk food court with restaurants and cafés, ideal for informal meetings and networking.
"There's a new kind of business growing in Puerto Rico; international firms that are moving into town and new local businesses have higher expectations. The Hato Rey Center will become a state-of-the-art facility with a unique offer tailored to each tenant's needs," said Matt Prober of NAI Puerto Rico.
"We have set very high standards in every aspect of the remodeling process, but our superior service is what sets us apart from the rest; that is what will make The Hato Rey Center a new icon in San Juan," he said of the building located on Ponce de León Avenue.
The property offers the convenience of a turnkey solution with a preselected team of vendors that tenants can choose to work with to tailor the floor plans and adapt the space to their needs, he said.
The building is undergoing capital improvements that will follow leading energy standards for office building renovations with the overall intent of reducing the building's carbon footprint and consumption of electricity and water. The projected investment was not disclosed Thursday.