Cement sales drop in Dec. '10, remain flat year-over-year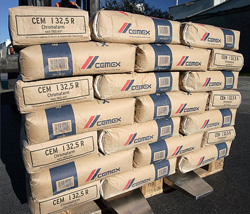 Cement sales on the island continued their downward spiral during the last quarter of 2010, dropping close to 8 percent, but remained nearly flat year-over-year.
According to data released by the Puerto Rico Statistics Institute, about 1.42 million 94-pound bags were sold in December, down from the 1.5 million sold in total in October and November each.
Cement sales are a key economic statistics, as they are a barometer for construction movement. In recent years, cement sales have consistently dwindled.
When comparing year-over-year figures, cement sales remained virtually the same in December 2010, versus December 2009, when 1.48 million bags were sold, the data shows.
As for production figures, the Institute's data reveals that 1.3 million 94-pound bags of cement were produced in December, up 9 percent over the prior month — when 1.1 million bags were produced — and up 2 percent over the 1.2 million bags in stock in December 2009.
There are three companies on the island dedicated to producing and selling cement — Cemex, San Juan Cement and Antilles Cement.
Rollercoaster year
Last year's cement sales peaked in March, when 1.8 million bags were reportedly sold. It was a sharp contrast to January's numbers, which were the lowest for the year, at 1.1 million bags sold.
While production numbers also peaked in March, a severe dip was registered in September, when slightly over 1 million bags were produced. Sales that month reached 1.4 million bags, a noticeable drop from the prior month.