Chef Treviño's Casa Lola Criollo Kitchen opens June 6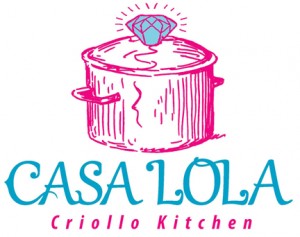 Local chef and restaurateur Roberto Treviño is less than a week away from opening his newest restaurant, Casa Lola Criollo Kitchen, just a short stretch down Ashford Avenue in Condado from where his three other other restaurants are located.
The trendy eatery, which entailed remodeling the historic structure at an investment of more than $500,000, is slated to open June 6 at the colonial-style waterfront mansion formerly occupied by Ajili Mójili restaurant, which closed down last year.
Casa Lola Criollo Kitchen will join Treviño's thriving portfolio of local restaurants, which includes Asian fusion restaurant Budatai, Spain-inspired tapas eatery Bar Gitano and sister tasca Barril. The new restaurant is a new venture with entrepreneur Julio Canales and other local investors under newly formed corporation Lola and the Boys Inc.
This operation is separate from the first three restaurants established, which are operated under Out of this World Restaurants, a corporation that Treviño and business associate Francisco De Juan, a third generation restaurateur with more than 20 years experience, established in 2007.
The new culinary undertaking will seat about 150 guests. During the construction and subsequent operational phase, Casa Lola will have created a combined 100 jobs, News is my Business learned.
Treviño, a Food Network regular, is slated to meet with members of the media Friday to offer details about his newest venture.