Congress holds public hearing on the handling of disaster loans in P.R.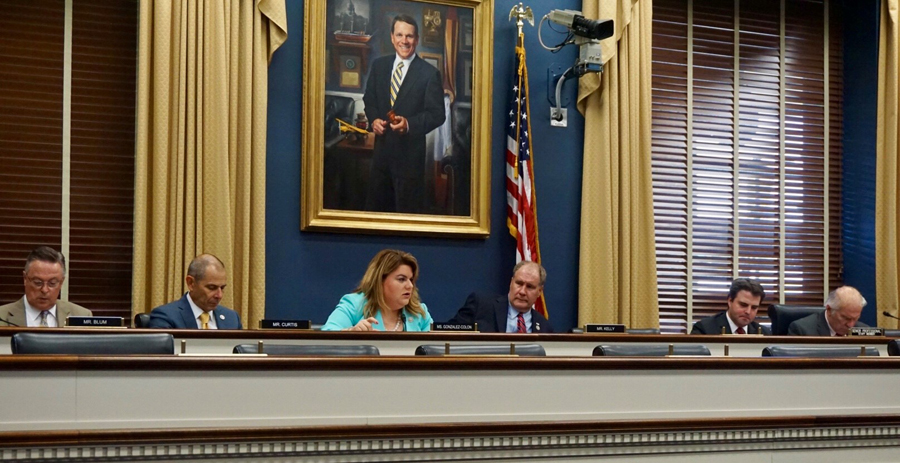 The U.S. House Small Business Committee grilled U.S. Small Business Administration officials on the delay in the disbursement process of disaster loans to small entrepreneurs on the island after Hurricane María.
Puerto Rico Resident Commissioner Jenniffer González, who is a Committee member, questioned why the SBA's loan disbursement process has taken from one to six months.
"In some cases, the process of disbursement of these has taken from one to six months. That is the concern I receive from entrepreneurs. We have to accelerate the disbursement of the resources approved by the Congress," she said.
The disaster loan program helps small businesses and homeowners recover after a natural disaster from both economic and physical damage through low-interest loans through the agency's Office of Disaster Assistance.
Among the federal agencies that take an active role in disaster response and recovery, SBA has a leading role in direct assistance to small entrepreneurs, including the availability of home repair loans of up to $200,000 and for repairs to business's or businesses up to $2 million.
In Puerto Rico, the SBA's disaster division received 102,619 loan applications after Hurricane María. Of those, 52,045 have been approved, for a total of $1.8 billion in low-interest loans. As part of the Federal Emergency Management Agency's  relief process, hurricane survivors had to complete the SBA loan application. When the application was denied, the applicant automatically accessed the aid through FEMA.
This is split into 49,433 loans for housing totaling $1.6 billion, 2,188 for businesses totaling $182.9 million and 424 for economic damages, worth $22 million.
Aid provided for damages sustained after Hurricane Irma added up to 37 loans, broken down into 28 housing loans totaling $1.1 billion, two for businesses totaling $238,800, and seven for economic damages worth $272,000.
During the hearing, House Small Business Committee Democrats called for reforms to the SBA's management of its disaster loan program.
"From Hurricanes that battered the U.S. Atlantic Coast and territories to wildfires on the West Coast, natural disasters in 2017 were unprecedented and utterly heartbreaking," Rep. Nydia M. Velázquez (D-NY), the Committee's top Democrat.
"In Puerto Rico alone, thousands lost their lives, while millions more experienced prolonged power outages and structural damage," Velázquez said. "We now know that gaps in SBA's loan program created long waits, confusion and backlog for many small businesses and homeowners in Puerto Rico and on the mainland."
Small firms are especially prone to devastation after disaster, with nearly 75 percent of small businesses admitting to not having a plan for disaster recovery. Moreover, FEMA has estimated that between 40 and 60 percent of businesses impacted by natural disasters fail to fully recover.
During the hearing, Democrats responded to three Office of the Inspector General's reports breaking down SBA's response to each major 2017 Atlantic hurricane: Harvey, Irma and María.
According to the OIG, among SBA's shortcomings was a failure to deploy adequate staff, utilize staffing management tools, provide translation services and answer a high volume of calls and emails. In a single week following the three disasters, more than 15,000 calls and 23,000 emails went unanswered.
"As the OIG reports illustrate, SBA was not only unprepared for the sheer volume of disaster loan applications in 2017, but SBA's response to each disaster highlight ways in which the agency fell short," said Velázquez.
"As our planet continues to warm, and back-to-back disasters become more common, SBA must ensure the disaster loan program operates efficiently and effectively so that entrepreneurs and homeowners harmed by disasters receive the assistance they need," she said.
Stressing that SBA's response to major disasters has not been uniform, Democrats encouraged the agency to adopt the OIG's areas for improvement, which include improving the Customer Service Center telephone system, hiring practices and utilizing staff management tools.
"I strongly urge SBA to implement strategic reforms to prevent similar shortcomings from happening in the future," Velázquez concluded. "If necessary, Congress should consider legislation to improve SBA's disaster lending program and the agency's disaster response functions."