MOU puts $10B+ in contracts accessible to Latino businesses in PR/US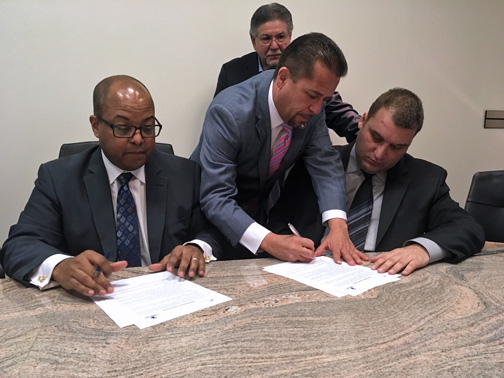 The National Association of State Latino Chambers of Commerce (NASLCC) and the National Minority Supplier Development Council (NMSDC) signed in Chicago a memorandum of understanding to provide training, and business opportunities for Latino businesses in the United States and Puerto Rico, the nonprofits announced.
"We look forward to this great partnership. The NASLCC is well positioned to grow the pool of Minority owned firms doing business with Corporate America," said NMSDC President Louis Green.
NMSDC will work with state and local Latino chambers through their local NMSDC councils. They will work to build capacity by providing certification training and access to procurement opportunities with Corporate America. This represents access to more than $10 billion in contract opportunities, the groups said.
The NASLCC will promote the NMSDC national conference and help increase the participation of Latino owned firms at the local and national level.
"Our member chambers interact with tens of thousands of Latino firms daily. This powerful structure will be in full display moving forward and this MOU is the perfect vehicle to showcase our reach," said Frank García, chairman of NASLCC and chairman of the New York Hispanic Chamber of Commerce.