Corporate Ladder: New execs in consulting, construction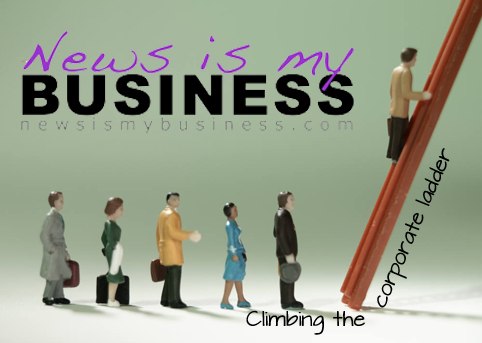 This edition of "Climbing the Corporate Ladder" features new private-sector executive appointments in the areas of electronic payment processing, construction and consulting.
Accepta announces appointment of new COO
Guaynabo-based Puerto Rican electronic payments processing firm Accepta LLC announced the appointment of Martín Bresciani as its new Chief Operating Officer.
With more than 20 years of international and local experience as senior project manager, Bresciani has worked for multinational firms such as Hewlett Packard Co. and Pharmacia & Upjohn Co. in Puerto Rico, as well as in Armus and TBS S.A. in Argentina.
Bresciani is a professional licensed engineer from Colegio de Ingenieros in Argentina. He completed his engineering degree at the Universidad Católica Argentina, where he also was assistant professor, teaching program and project management.
As Accepta's new COO, Bresciani joins an experienced management team, which also includes Linette Centeno as Chief Financial Officer.
Centeno has more than 15 years of experience as a Certified Public Accountant, having worked for corporations such as Banco Popular de Puerto Rico, EVERTEC and KPMG LLP, among several others.
Having also completed the Certified Information System Auditor designation, Centeno graduated Magna Cum Laude from the University of Puerto Rico, where she completed a bachelor's degree in Business Administration with a major in Accounting.
"We are very excited, happy and honored to have associates of the talent and caliber of Martín and Linette in our company, as they further solidify and complement our excellent management team as we prepare for the future," said Cándido Alfonso, Accepta LLC president.
Puerto Rico Builders name new executive director
The president of the Puerto Rico Builders Association, Ricardo Álvarez-Díaz, announced the appointment of Nory Rivera as executive director of the Association.
"Nory offers us her full training and vast experience, having participated for more than 22 years in various media in Puerto Rico," Álvarez-Díaz.
"She was a health editor and for the past 16 years she was a publisher in the field of construction, where she has covered and analyzed issues related to the construction industry, private banking and real estate," he said.
"The respect that Nory has earned from all sectors that are part of development and construction, has been thanks to her depth and commitment," Álvarez-Díaz said.
Rivera studied at the University of Puerto Rico, Río Piedras Campus, where she obtained a Bachelor's degree in Public Communication, a Master's in Journalism and a Juris Doctor from the School of Law. During her professional career, she has received multiple awards from the Mortgage Bankers Association, the Mortgage Loan Officers Association and the Builder Association, among others.
Caribbean Capital & Consultancy Corp. names new VP
Caribbean Capital Consultancy Corp., announced the expansion of its business in Puerto Rico and the appointment of Ethan Danial as its new vice president on the island.
"We are adding to our staff in order to process more quickly investment opportunities here on our beautiful island," said Michael E. Tennenbaum, CEO of the company.
"For the past year and a half, we have reviewed investment ideas for medium and for large businesses here in Puerto Rico, but none of them had the characteristics that we most value. The present financial and economic pressures are likely to increase our flow of deals," he continued.
Danial joins President Andrew X. Fong, Finance Director Alexandra Maldonado, and Chief Executive Officer Michael E. Tennenbaum. Prior to joining Caribbean Capital Consultancy, Danial worked in Middle-Market Technology Private Equity at Kayne Anderson, in Asia Equity-Linked-Debt Investment Banking and Equity Issuance at Morgan Stanley Hong Kong, and in equity research at Bermont Advisory Group.
He graduated Phi Beta Kappa from Columbia University with a degree in Mathematics-Statistics.
Carribbean Capital Consultancy Corp. is a company established under Law 20, with an office located in San Juan.