DACO to conduct study on EV charging stations in condominiums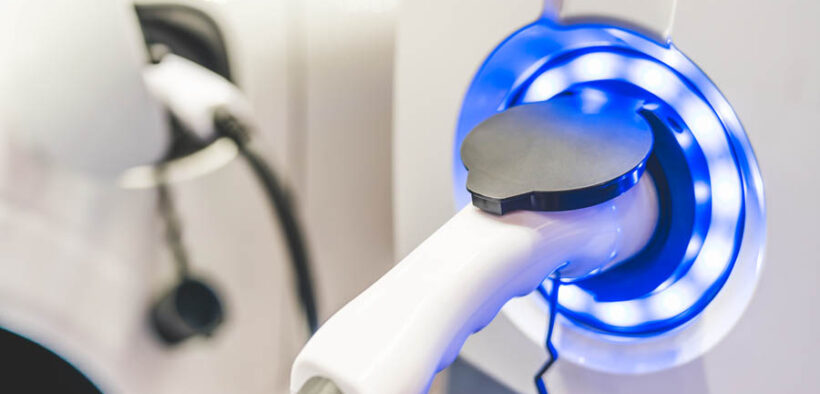 The interim secretary of the Puerto Rico Department of Consumer Affairs (DACO, in Spanish), Lisoannette González-Ruiz, has announced a study to address legal matters concerning charging stations for electric vehicles in condominiums. The study is expected to be completed within 90 days.
"In light of the rise in these vehicles, we understand the need to start the evaluation process for what could potentially become agency regulations for these electric platforms," the DACO official said, while noting that the agency's legal division will draft the study in collaboration with "condominium experts."
Currently, both the Puerto Rico Condominium Act and the Promotion of Electrically Driven Vehicles Act lack regulations for installing and maintaining charging stations for electric vehicles.
"We recognize the need to regulate this practice, especially when many of the over 3,000 horizontal housing complexes under DACO's jurisdiction have limitations in electrical transmission and space in common areas and/or parking lots," González-Ruiz noted. "Since the end of last year, we have been examining the situation to assess possible changes to Condominium Regulation No. 9386. As part of those efforts, we are commissioning this study, which will serve as a guide for future actions."
In addition to providing a full tax exemption for vehicles primarily powered by electricity, Act 81 of 2014, encourages the removal of obstacles to establish the necessary infrastructure for charging stations. Article 5 (Establishment of Charging Stations in Condominiums) states that it is illegal to prohibit charging stations in condominiums.
The Condominium Owners Council can regulate the installation, maintenance and use of charging stations, but these regulations "must be reasonable." In this context, reasonable means that regulations should not significantly reduce efficiency or increase the cost of installing and operating charging stations.
"The reality is that, according to recent data from the Highway & Transportation Authority, there are already over 4,000 electric vehicles on the road," González-Ruiz said. "It is expected to exceed 5,000 vehicles by December. This, in addition to hybrid vehicles, which total around 8,000, establishes an urgent need for addressing charging stations in condominiums. The recommendations from this report will be the basis for potential legislation that may be needed, as well as the necessary regulations to facilitate a better quality of life, a safe environment, and the use and enjoyment of these electric vehicles within a regulated framework."
Federal funds available
As previously reported, there are federal incentives to help offset the cost of installing EV charging stations in condominiums. Puerto Rico is eligible for funding from the National Electric Vehicle Infrastructure (NEVI) Formula Program. The island has been allocated $2.2 million over five years from this program. It is also eligible for funding from the Department of Energy's Multi-Unit Dwelling Electric Vehicle Charging Infrastructure pilot program.
One of the biggest challenges to installing the stations is the need for electrical upgrades, but there are now ones that can be installed on existing electrical panels, for example.
Stateside, California has allocated $1.5 billion to help condos install charging stations. Similarly, New York passed a law that requires condos to allow residents to install charging stations at their own expense. Meanwhile, the National Apartment Association has released a guide for property managers on how to install and manage the stations.