Deadline looms to apply for up to $100K Flamboyán Foundation grants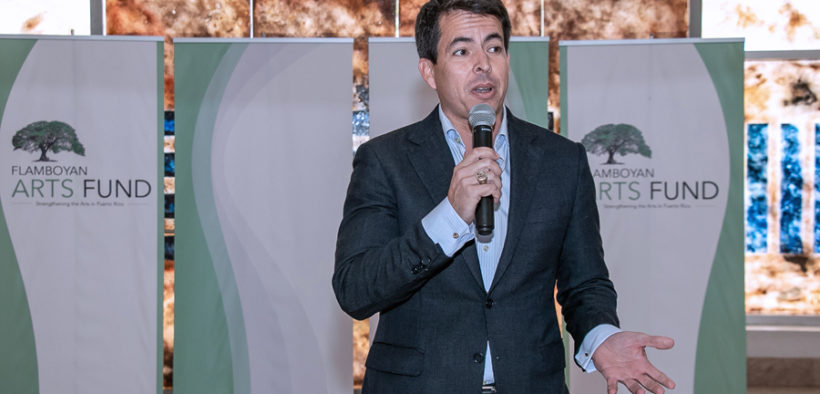 The Flamboyan Foundation's Arts Fund announced that the deadline to apply to "En foco: proyecto de visibilización cultural," a $500,000 fund that will benefit artists and cultural organizations in Puerto Rico, is approaching.
The deadline to apply is Feb. 13 at 5 p.m. through an online form.
"En Foco" will grant between $50,000 to $100,000 to artists and cultural organizations that present creative and innovative proposals aimed at amplifying the arts and culture sector in Puerto Rico. If selected to receive the grant, artists and organizations must develop and showcase their work within a two-year period.
Carlos Rodríguez-Silvestre, executive director of the Flamboyán Foundation, said this project represents an innovative step in philanthropy in Puerto Rico, due to the participatory grantmaking model.
"From its inception to its implementation, every step has been developed and implemented by artists to support other artists. After the initiative concludes, it will be presented as a case study on innovative and participatory models that can be replicated within the philanthropic sector of Puerto Rico," he said.
To create the "En Foco" project, artists and organizations within the artistic and cultural sectors, prior grantees of the Flamboyán Arts Fund, had the creative and decision-making power over the design of this initiative.
These stakeholders identified the main priority for using these funds and established the general parameters that guide the open call. A steering committee was formed, which will evaluate the proposals and select the new grantees.
This project is possible through the support of the Flamboyán Foundation and the Ford Foundation, which provided financial support to this initiative to continue to preserve, amplify and strengthen the arts sector in Puerto Rico.