Quick Deposit now available in more Oriental bank ATMs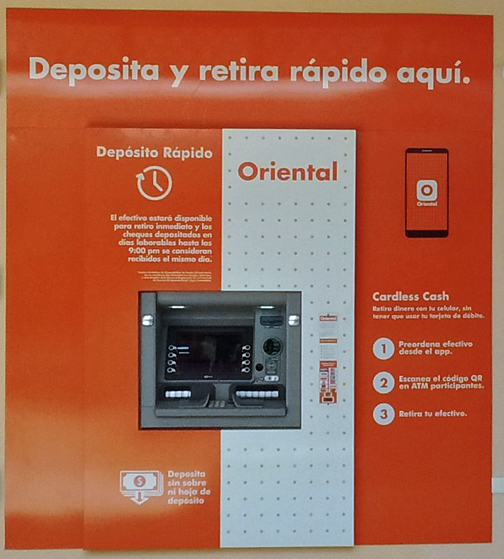 Oriental announced Monday its Quick Deposit service will be available in 22 additional full-service ATMs, for a total of 47 throughout the island.
Through this service, Oriental customers can deposit multiple checks or bills without deposit slip, 24 hours a day.
Customers will be able to identify ATM machines outfitted with the Quick Deposit feature through the Oriental mobile app and through the bank's website.
"We invest in technology to offer services and products that give our customers the convenience and accessibility they need," said Idalis Montalvo, vice president of Marketing and Public Relations for Oriental.
"For example, the availability of the cash deposit is immediate, they can deposit several bills and checks in a single transaction and more importantly, we succeeded in extending our service hours, since checks deposited during business days until 9 p.m. will be deemed received the same day, subject to availability of funds," she said.
With Quick Deposit, customers can deposit up to 30 bills or 10 checks in a single transaction. They need to select the deposit option on the screen and insert checks or bills in the slot provided. The display will confirm the deposit instantly and the customer can see the picture at the bottom of the printed receipt.