P.R. District Export Council renews exports efforts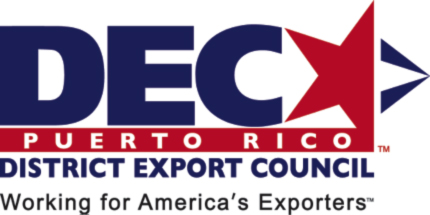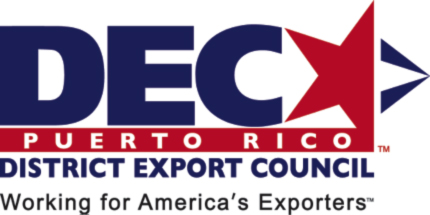 With a new Board of Directors and members, the Puerto Rico District Export Council outlined Wednesday its efforts to nurture and assist local businesses to achieve growth through exporting.
"Our District Export Councils, organized throughout the United States, contribute leadership and international trade expertise to complement the U.S. Commercial Service's export promotion efforts through counseling businesses on the exporting process and conducting trade education and community outreach," said Thomas A. Strauss, Southern Regional Director of the U.S. Department of Commerce, who visited the island to induct the new Board and members of the PRDEC.
The new Board is composed of Joselin Ramos (chairman), Edmundo Rodríguez (vice-chairman), Mildred Cifuentes (treasurer), and Felicia Correa (secretary).
The advancement of an Air Cargo Hub at the Aguadilla Rafael Hernández International Airport remains a strategic priority for the PRDEC, Ramos said.
To foster further interest on the Air Cargo Hub, along with its inclusion as a Foreign Trade Zone, the PRDEC said it will hold a forum tiled "Invest and Grow: International Trade, FTZ and Air Cargo at the Rafael Hernández Airport," on May 8 at the Centro de Usos Multiples in Aguadilla.
Other elected officials include newly certified members of the PRDEC are Pedro Barcelo (Estrella LLC), Carlos C. Purcell (Integra PR), Orlando Burguera (B&B Manufacturing), Pedro J. Lasanta (Pharma-Bio Serv, Inc), Luis J. Torres Llompart (Kreston TLSR, LLC), Edwin Morales (Cardinal Health) and Jaime Morales (Puerto Rico Products Association.) Other members include former PRDEC Chairman Mariano Parlato (TrueNorth ), Jose A. Rodríguez (Rortiz Auto Distributors), Edgardo Fábregas,  Jose Batista and Arturo Gallardo.
The PRDEC receives direct support from the PR/USVI office of the U.S. Commercial Service led by its Director, José Burgos, and the International Trade Specialist Rachel Duran. Other federal and local agencies also contribute to the PRDEC's efforts, represented by Clara Santiago-Bello (U.S. Census), Jeffrey Quiñones-Diaz (U.S. Customs and Border Protection), Annie Mustafa (Department of Economic Development and Commerce) and Zamia Baerga (Municipal Government of Caguas).
District Export Councils are organizations of leaders from the local business community, appointed by U.S. Secretaries of Commerce, whose knowledge of international business provides a source of professional advice for local firms. The DECs have served the United States by assisting companies in their local communities export, thus promoting the country's economic growth and creating new and higher-paying jobs for their communities.
DECs volunteer their time to sponsor and participate in numerous trade promotion activities. They also supply specialized expertise to small and medium-sized businesses that are interested in exporting. Each DEC's Executive Committee works with the membership to create an annual strategic plan that involves all members in mission fulfillment.
The PRDEC activities are centered around: professional advice for exporters; trade policies and promotion; export assistance partnerships with other trade related organizations; available resources at the U.S. and foreign commercial services; increase export sales; and exporter education and export activities for the community.