FEMA allocates $61.5M for repairs to Puerto Rico airports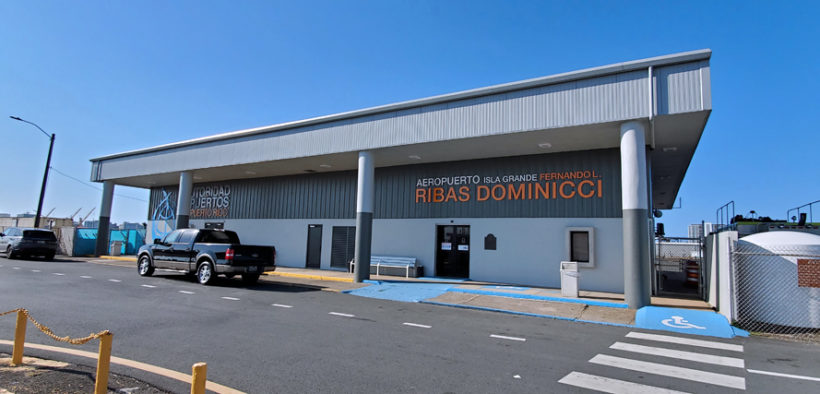 The regional airports in Aguadilla and Isla Grande, San Juan, Puerto Rico, will receive approximately $61.5 million in federal funds from the public assistance program of the Federal Emergency Management Agency (FEMA) to repair damages caused by Hurricane Maria, strengthen facilities and work on improvements in the quality of services provided at these facilities, Ports Authority Executive Director Joel Pizá-Batiz announced.
"This allocation of funds is a result of the hard work done over a long period to seize every opportunity to compete for available federal grants to facilitate the development of projects. This is a priority in the public policy of Gov. Pedro Pierluisi's administration," Pizá-Batiz said. "We thank all those who have been part of this great achievement for the development of these air facilities, which drive the economy through the various activities generated from them."
The government official reported that the Rafael Hernández International Airport in Aguadilla (BQN) will receive more than $9.8 million in federal funds for improvements to the terminal building, hangars and additional buildings. Of this amount, FEMA will provide 90%, and the remaining 10% will come from Community Development Block Grant – Disaster Recovery (CDBG-DR) funds as the non-federal match.
FEMA distributed the allocation of funds in two recovery projects. The first has $6.1 million obligated to date, and the second, with $3.7 million, is in the process of being obligated. It is projected that these funds will be available during September, so that the work can complete the design and permitting processes to start construction.
Regarding the funds allocated to Fernando L. Ribas Dominicci Airport in Isla Grande, $51.7 million will be designated for four FEMA projects. Of this amount, two projects totaling $43.2 million have been obligated, and the other two projects, totaling $8.5 million, are in the process of being obligated.
The $51.7 million was allocated for facility repairs, including the replacement of hangars and other enhanced projects currently under design. FEMA will cover 90% of these funds, and the remaining 10% will be funded by the CDBG-DR non-federal match program.
Additionally, Pizá-Batiz announced another fund allocation from the same program for the Isla Grande area. Some $10.5 million will be designated for a recovery project at the Ports Authority main building and the surrounding roads. It is estimated that these funds will be available during October to finalize the design and permitting processes.
Pizá-Batiz expressed satisfaction with the federal fund allocations received for the development of projects and improvements to Puerto Rico's airports and seaports, but stated that "the work does not end here. We continue to work to remain one of the main contributors to Puerto Rico's economy through commercial activity, each operation and every service generated from our facilities. For this, we have a team of public workers committed to our work agenda."