Dominican Republic presidential candidates to headline PRMA convention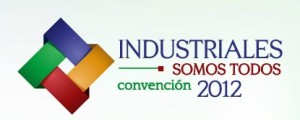 The Puerto Rico Manufacturers Association will be hosting its 84th annual convention under the "We're all manufacturers" slogan, adopted to reflect "the multiplicity of industry elements," said trade group President Pedro Watlington.
The event, slated to take place from May 31-June 3 at the El Conquistador Resort in Fajardo, will kick off with a presentation by the candidates running for president of the Dominican Republic, Danilo Medina-Sánchez and Hipólito Mejías-Domínguez.
Both have confirmed their participation. However, if one of them is elected in the first round of voting in the Dominican Republic that will take place on May 20, then only will the winner would participate in the convention, making his first public appearance as president-elect, the PRMA said.
The agenda includes a panel discussion to explore the convention's theme, during which speakers María Eugenia Ferré, president of GFR Media, LLC; Manuel Cidre, president of Pastelería Los Cidrines Inc.; Lucy Crespo, general Mmanager of Hewlett- Packard Caribe Ltd.; Eric Santiago, district comptroller of Fenwal International Inc.; and Ramón M. Ruiz-Comas, CEO of Triple S Management Corporation, will discuss the sector's contributions to the economy.
Manufacturing, which the PRMA said is pervasive in most industries — from filmmaking to nanotechnology — generates more than 82,000 well-paid jobs and represents 46.4 percent of the island's Gross Domestic Product. The sector contributes $3 billion in taxes and $1.6 billion through the temporary excise tax implemented last year through Law 154.
The roster of speakers also includes Federico Sánchez, deputy secretary of the U.S. Department of Commerce, Resident Commissioner Pedro Pierluisi and Congressman Luis Gutiérrez, who will talk about the proposed amendment to the U.S. Internal Revenue Code known as Section 933A.
For more information on the event, click here.