DR/PR ferry to sail only from SJ during Easter, summer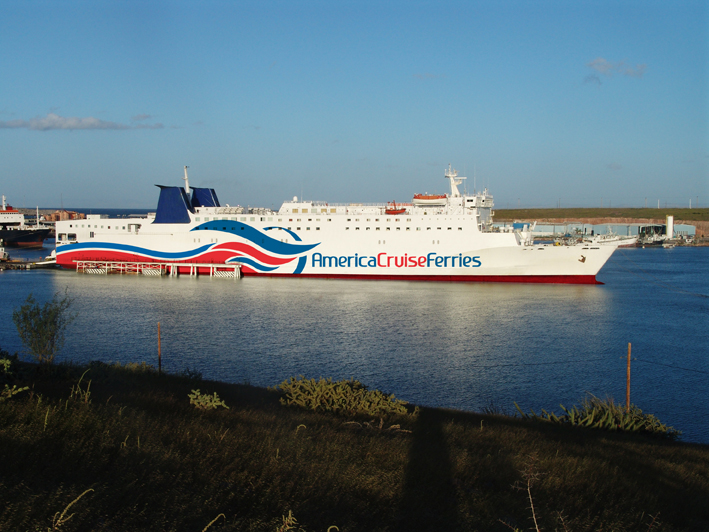 America Cruise Ferries, owner of the ferry connecting Puerto Rico and the Dominican Republic, announced Monday a temporary schedule change for the upcoming busy Easter and summer seasons, when it will only sail between Santo Domingo and San Juan.
During those specific periods, the ferry will not make its usual connection in Mayagüez. It will, however, sail to and from San Juan thrice weekly, the company noted.
"The service will continue with three weekly trips, as we've done so far. However, the trip that takes place on Wednesdays to Mayagüez, will go to San Juan instead during the Easter season on March 27 and April 3," said Néstor González, chief operating officer of Marine Express, which runs the maritime shuttle service on behalf of America Cruise Ferries.
"For the 2013 summer season Wednesday trips will be made via San Juan rather than Mayagüez on June 5, 12, 19 and 26, July 3, 10, 17, 24 and 31, and Aug. 7. Following those seasons we'll continue our Wednesday trip to Mayagüez
The change responds to the volume of passenger trips originating from the Port of San Juan in Isla Grande during the holiday season. Last year, America Cruise Ferries transported some 32,000 passengers during the summer months and expects traffic to increase by at least 35 percent as a result of the adjustment, this media outlet learned.
"The public has shown great interest in originating their trips to Dominican Republic from San Juan during the holiday seasons. In response to this request, we made ​​this port change on the previously stated dates only," said Eric González, vice president of Marine Express.
For the past two years, America Cruise Ferries has split its service between Mayagüez and San Juan, offering passenger and cargo service at both locations.